Client: Ampleforth Abbey
Role: Project management | Interpretation design | Planning | Copywriting | Illustration | Audio | AV | Interactive | Build | Lighting | Print sourcing and management | Installation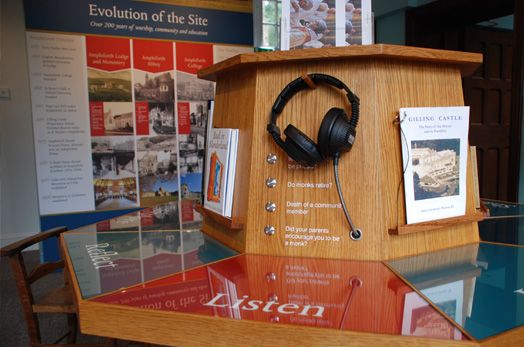 Bivouac worked with Ampleforth Abbey to plan, design and project manage its new Visitor Centre. We took four run-down rooms and turned them into a bright and interesting Centre where there is plenty for all the family to enjoy.
We planned the themed rooms, working with the Abbey's archivists, and designed the schemes for the different zones. We worked with our lovely contractors and associates to create interactives, panels, illustrated tactile interactives, a bespoke resource table, a 3D wall, full-height timelines, touch screens, audio stations and a film.
The Centre was opened to the public on the 16th July 2011. The project was brought in on time and to budget and is proving to be very popular with both the monastic community and visitors to Ampleforth.
Thanks to Leach Colour, Lynne Roebuck, Ay-Pe, the Workhaus, Joe Cutting, Russell Hollowood, Hilary Selvin and Fusion LX.
"The Abbey staff, monks and Abbot are all delighted with the results, and it has been very well received by the public. Our footfall through the Abbey and grounds has increased, and in particular it is encouraging visitors to explore and visit our Tea Room, Abbey Shop, Orchard and Cider Mill. Bivouac's involvement has helped make the new Visitor Centre at Ampleforth a real success!" Ampleforth Abbey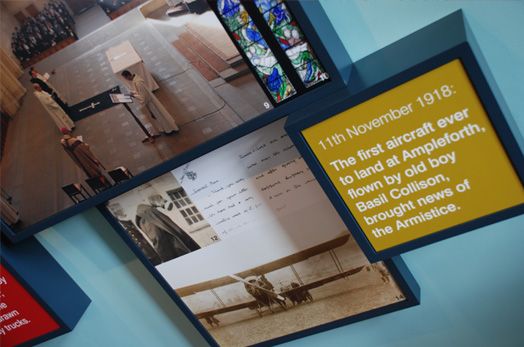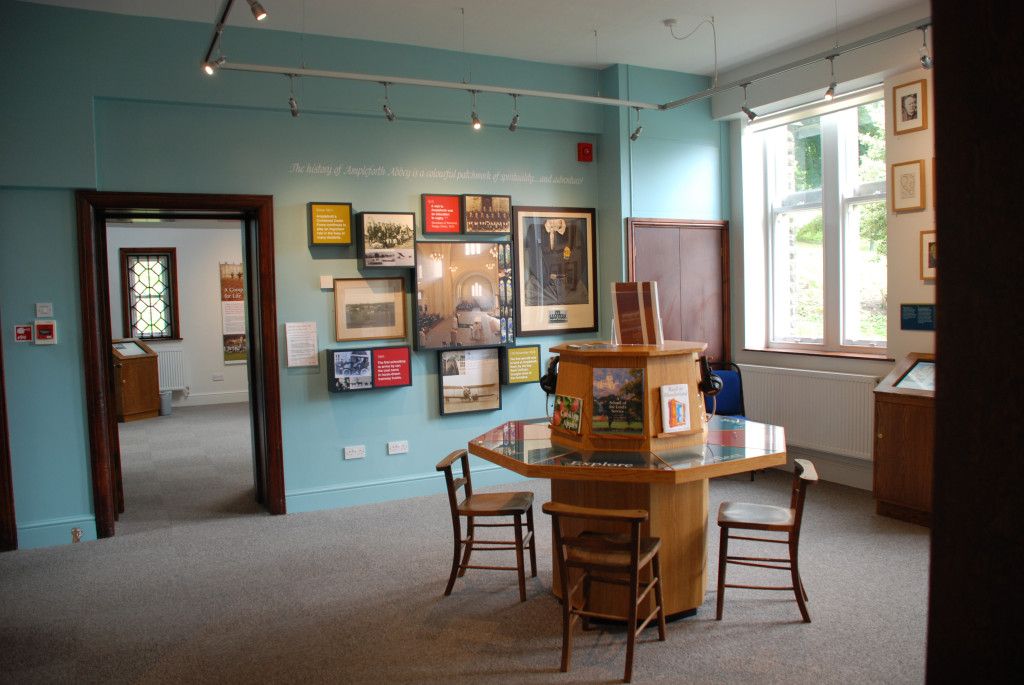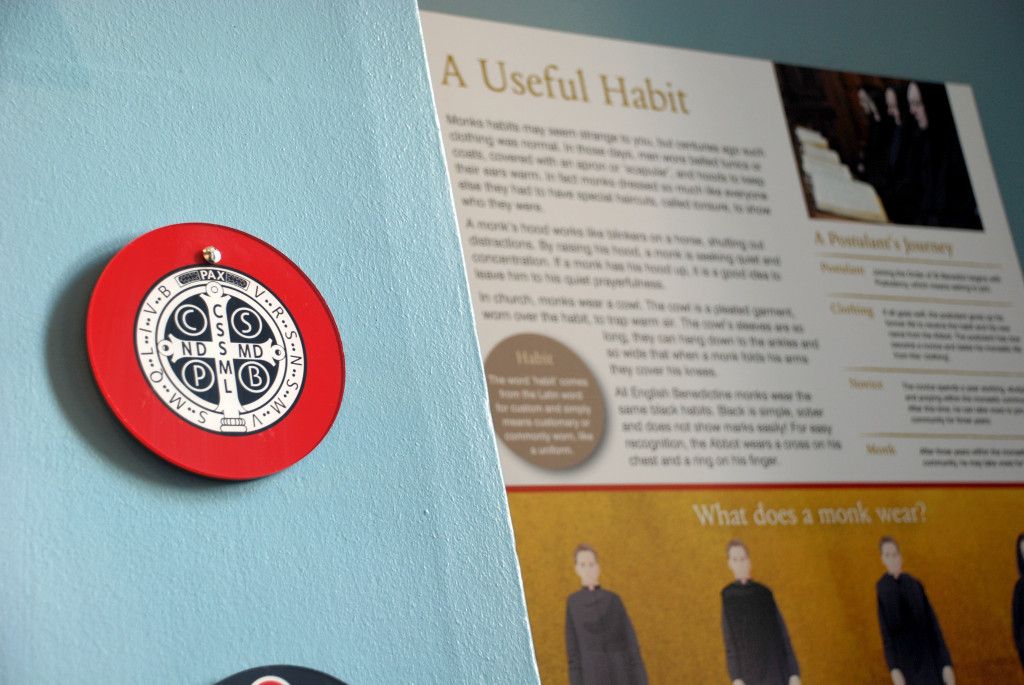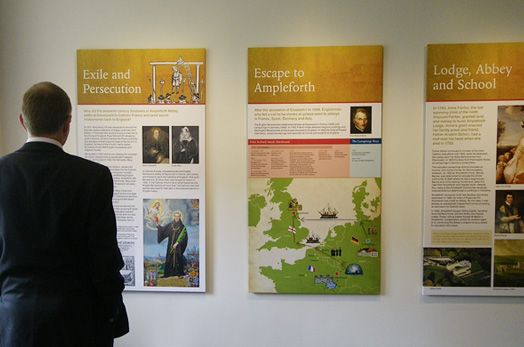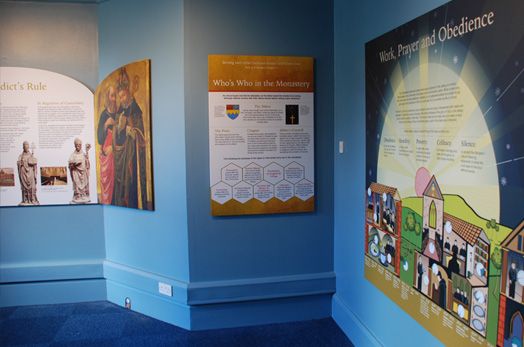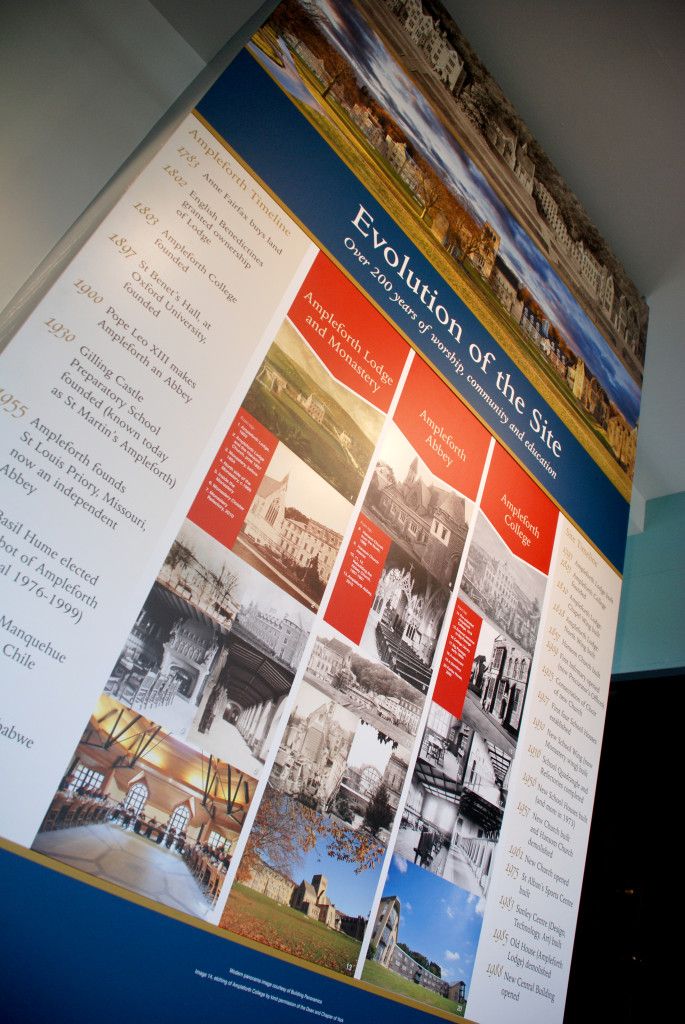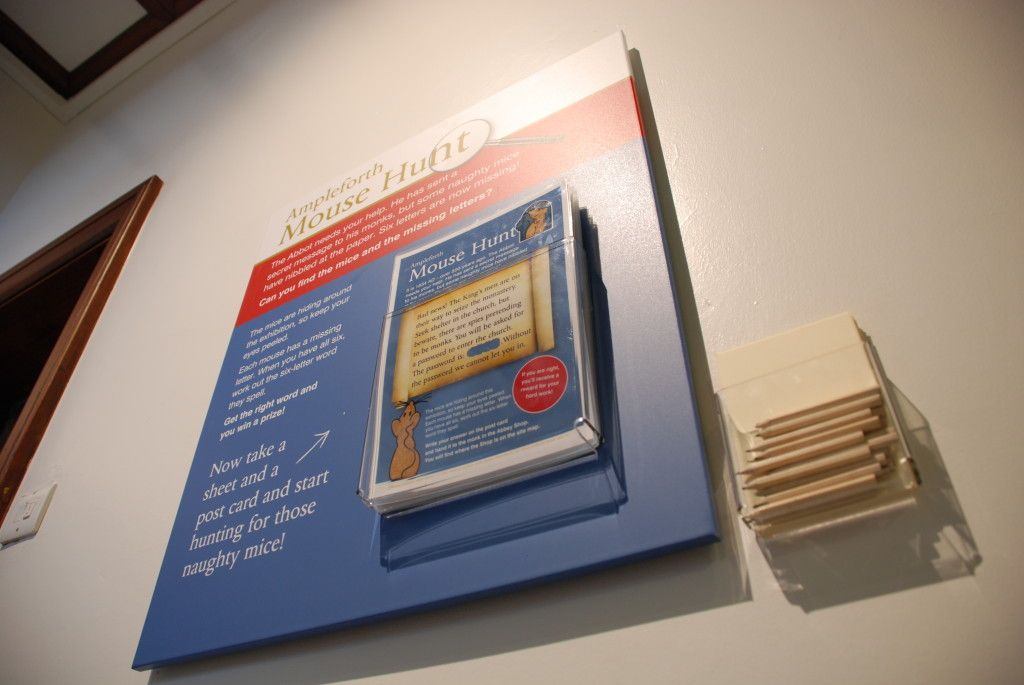 Save