Client: University of York
Role: Branding | Design for print and display | Print management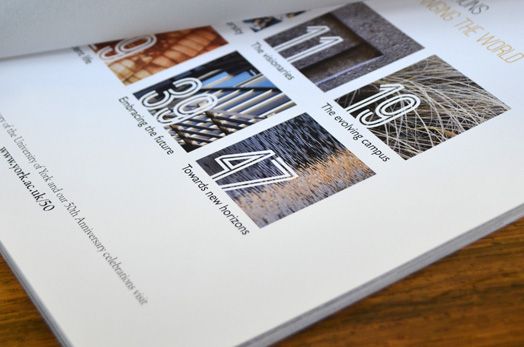 Bivouac was commissioned to design the branding for the University of York's 50th anniversary celebrations. We have applied the distinctive brand to a prestigious 50th anniversary book, invitations, programmes and banners.
The 'Reflections' book plays with the materials and visual texture present throughout the campus, from the infamous concrete, to water and copper. The book itself is printed on stock that explores different tactile qualities, with a white foil to an uncoated cover, tracing end papers and smooth silk inners.