Client: Dudley Zoological Gardens
Role: Graphic interpretation | Branding | Graphic design management | Illustration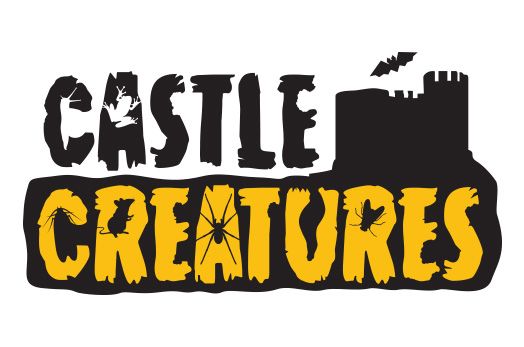 Castle Creatures is an exhibition set in the oldest part of Dudley Castle in the West Midlands. It's full of creepy crawlies and tells the story of the Castle and the people and critters that shared it over its long history.
Bivouac went a bit batty designing a colourful, child-friendly graphic scheme for the exhibition as well as branding for the exhibition and its Gene Splicer interactive (ever wondered what a giraffe crossed with a snake might look like? Look no further…!).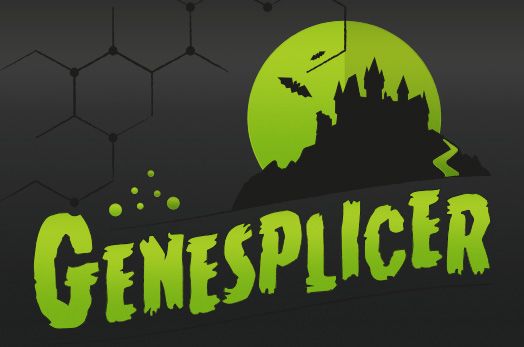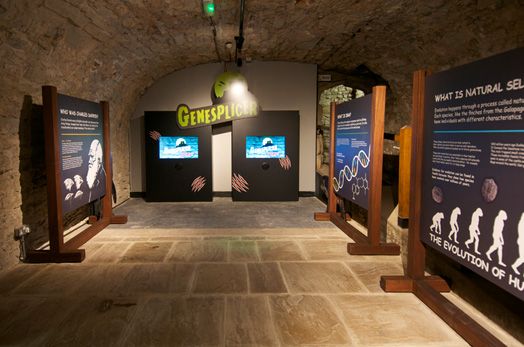 The project was led by Leach who also designed the 3D, interactive, lighting and spacial elements of the job as well as printing, build and installation (overseen by meerkats!). We worked closely with the Zoo's marketing and animal handling teams, and Ian Hughes, Native Species Co-ordinator and expert in designing animal environments.
The exhibition includes robust panels and tactile interactives as well as spooky wayfinding, a full-floor snakes and ladders game, a Castleopoly timeline game and the odd bat-fact. It concludes with a walk-through bat cave where visitors can experience bats flying overhead. All the bats and creatures are housed in spacious and suitable environments, designed for their comfort and well-being.