Bivouac designed this temporary exhibition for English Heritage at Brodsworth Hall and Gardens. The exhibition, Liberty and Lottery is named after two slave ships part-owned by one of Brodsworth's previous owners, Peter Thellusson, who amassed considerable wealth through financial dealings which were heavily connected with the transatlantic slave trade, including financing plantations.
The exhibition features five specially commissioned wire sculptures created in response to Brodsworth Hall, by renowned carnival artist Carl Gabriel. They interpret themes including the voyage of the Lottery, plantations, inheritance, knowledge and memory. Interpretive panels are placed near the sculptures to interpret the themes and their relevance to Brodsworth Hall.
A trail throughout the ground floor highlights objects and interior features associated with or linked to the transatlantic slave trade. This culminates in a display exploring contemporary attitudes towards the slave trade and colonialism through the books in Brodsworth's collection, displayed in the library.
The design scheme makes use of angles and lines that cut through and bind elements together, like the twisted wires in Carl's sculptures.
'Liberty and Lottery' has been shortlisted for the Museum and Heritage Awards 2022, in the Temporary or Touring Exhibition of the Year category.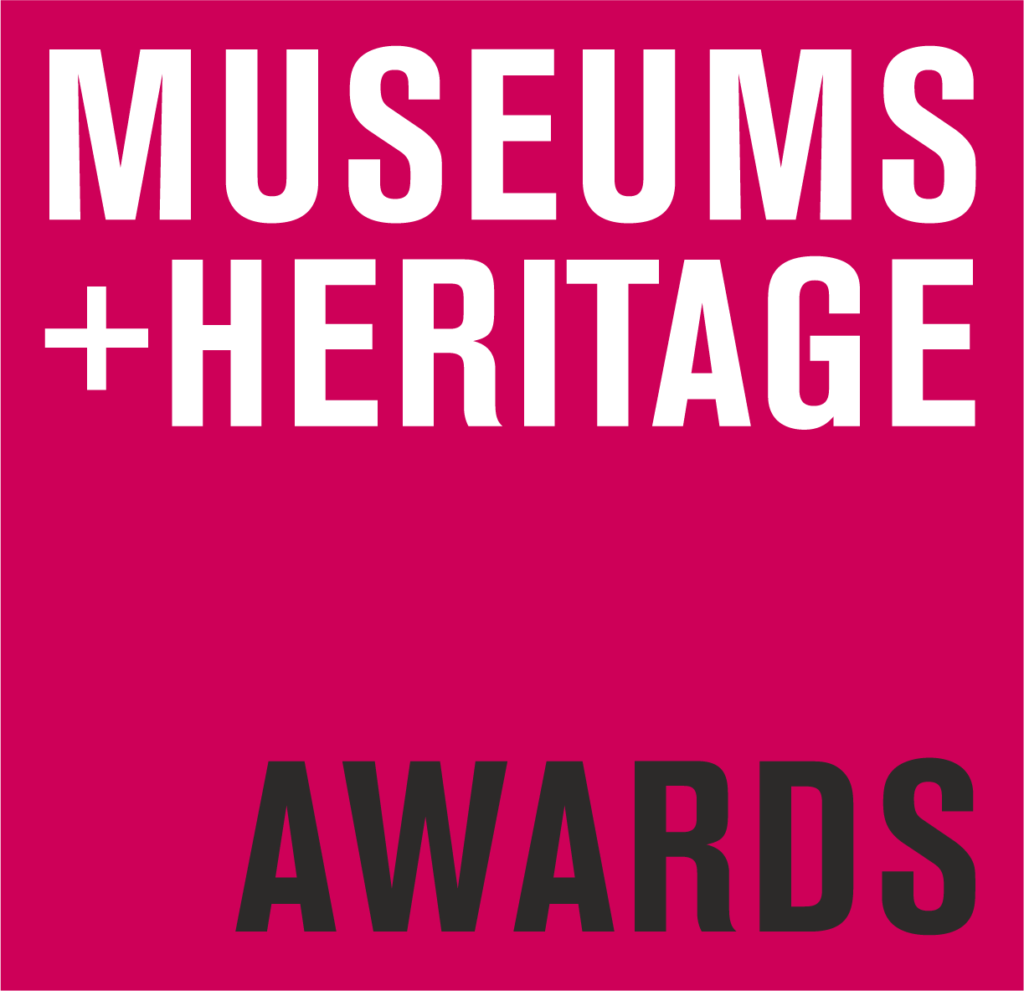 A site-specific poem by award-winning Malika Booker is displayed in the dining room of the hall. Her poem, Songs of Mahogany, considers the use of luxurious tropical hardwoods throughout the hall. A huge typographic tablecloth, printed to natural linen is placed over the table in the Dining Room, its angled text reflecting the rhythmic words of the verse. Other verses are placed around the room on the mahogany furniture.
The interpretation in the Library is on 'shelf hangers', which are placed alongside the books they discuss. The hangers are designed to be moveable, having no fixings or impact on the fragile books of shelves, and they are held in place by the weight of the books themselves.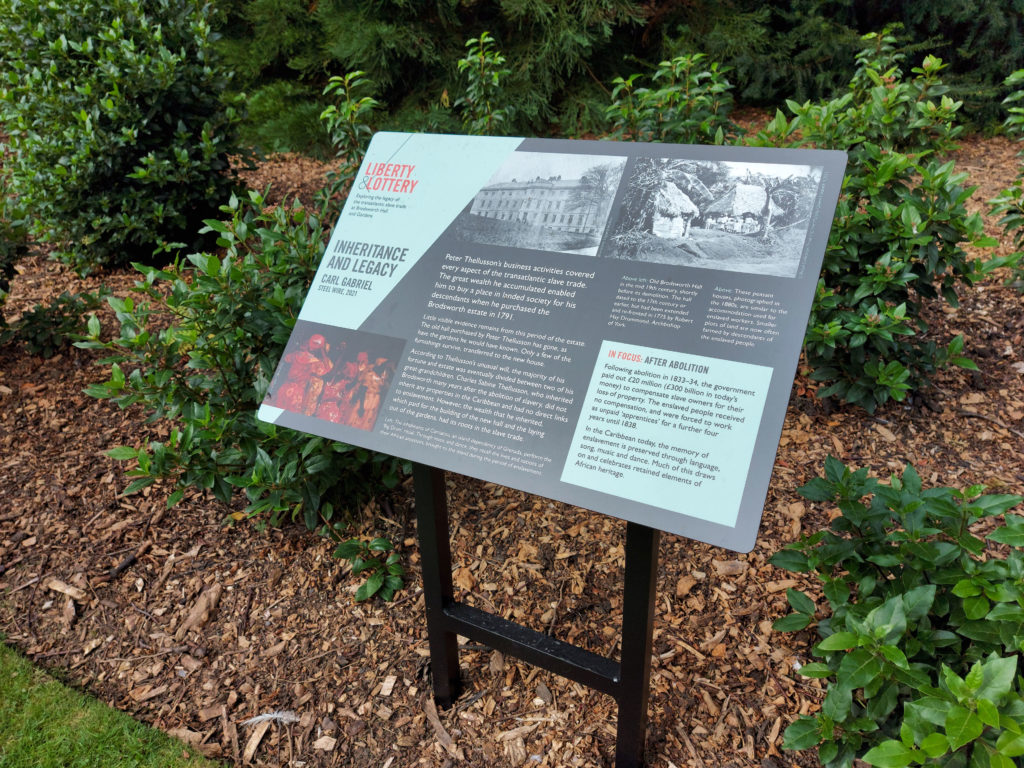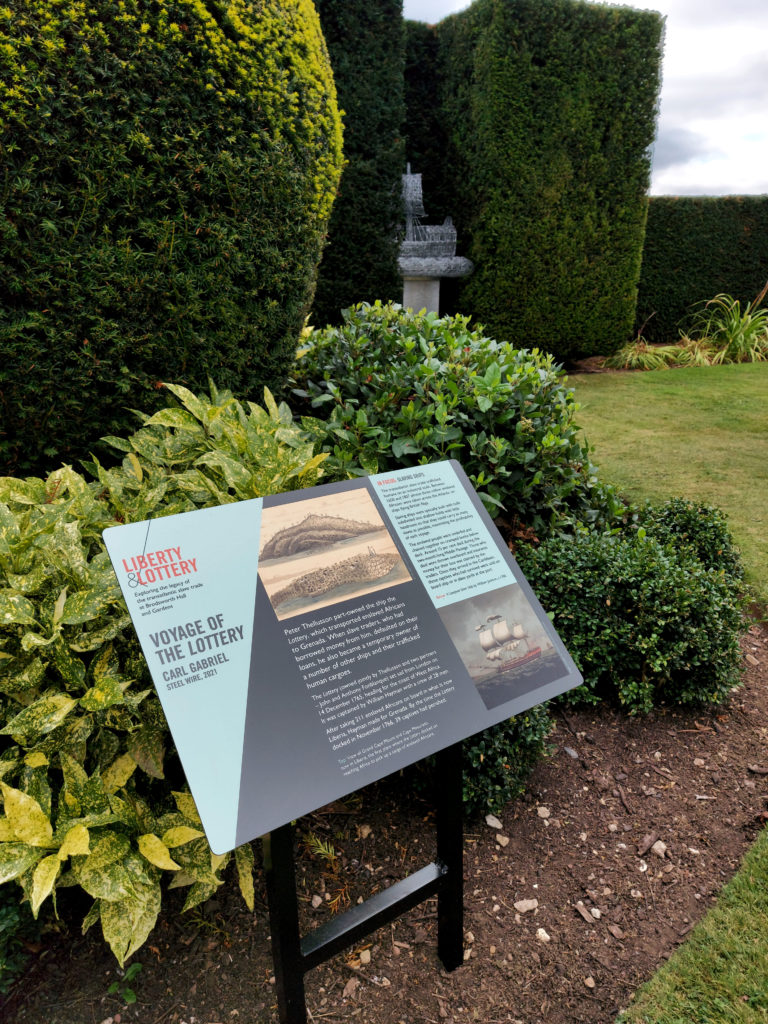 Big thanks to Quarmby Colour for the print and production of the internal panels and tablecloth (and for all the ironing!). External panels were printed and installed by Rivermeade Signs.