I had great fun creating these illustrations for Trinity House! The set of eight vector illustrations have been designed to sit together as a suite, while clearly distinguishing the unique features and wildlife of each site.
I looked at the style of old railway posters to give a sense of timelessness to the scenes and created them as vectors, to allow the assets to be reproduced at any scale without losing quality.
Details…
The illustrations have been applied to tourism leaflets for the individual visitor centres and will be rolled out to other items shortly.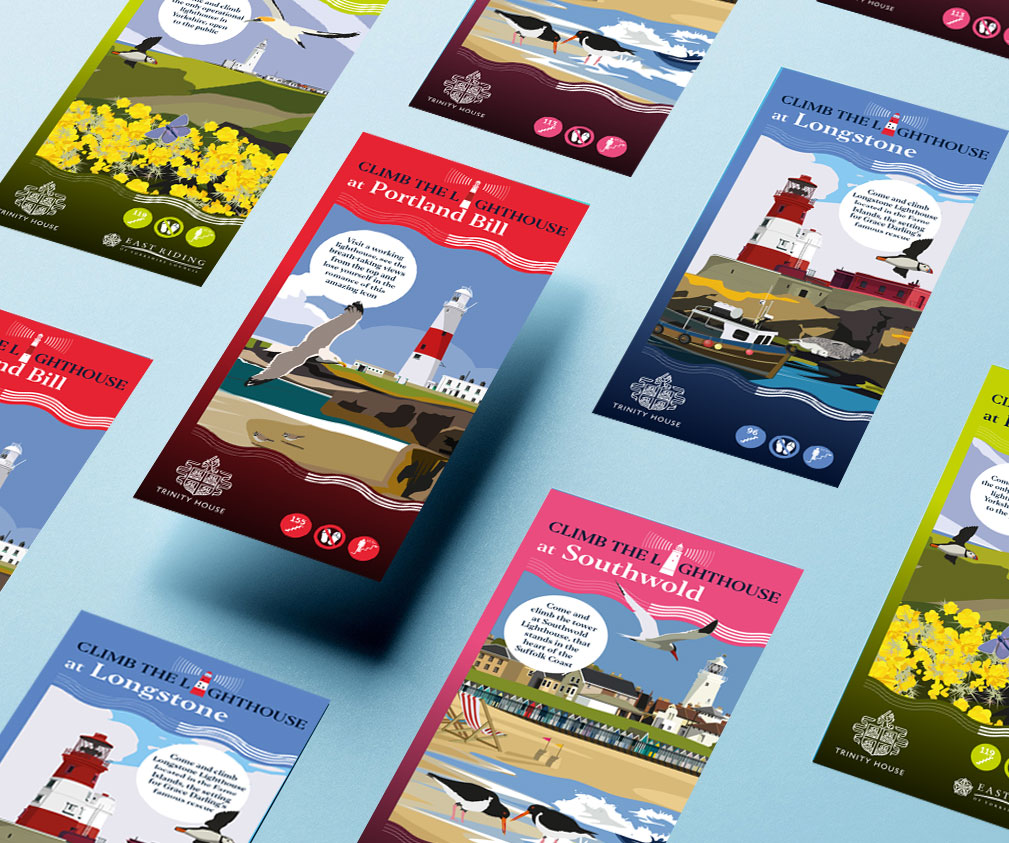 All illustrations are copyright Trinity House. All rights reserved.