There's no denying the draw of Dracula, so Bivouac was delighted to work on this English Heritage project for Qualia Limited, in the grounds of Whitby Abbey. The project is part of a wider celebration of the 125th anniversary of Bram Stoker's iconic book.
Working closely with Qualia who led on the project and produced the 3D and spacial designs, Bivouac produced the graphic and illustration scheme and artwork, drawing on the narrative of the book and its connection to the landscape of Whitby.
Kate enjoyed the opportunity to work on a bold illustration-heavy project which allowed a good degree of creative freedom with graphic style and typography, reflecting the fact that it is a work of imaginative fiction.
The exhibition takes the form of four units consisting of shaped exterior ply panels, which are printed in full colour and white. The colour palette is deliberately restricted for impact and as a nod to book design of the era. The units are placed in the grounds of the Abbey,  where visitors can clearly see the town, the Abbey itself the sea.
The units are designed by Qualia and produced, printed and installed by Workhaus. The project was produced on a tight budget and lead times, and was all installed before Whitby Abbey's (successful) attempt to break the world record for the largest gathering of people dressed as vampires! It will be open throughout the summer of 2022.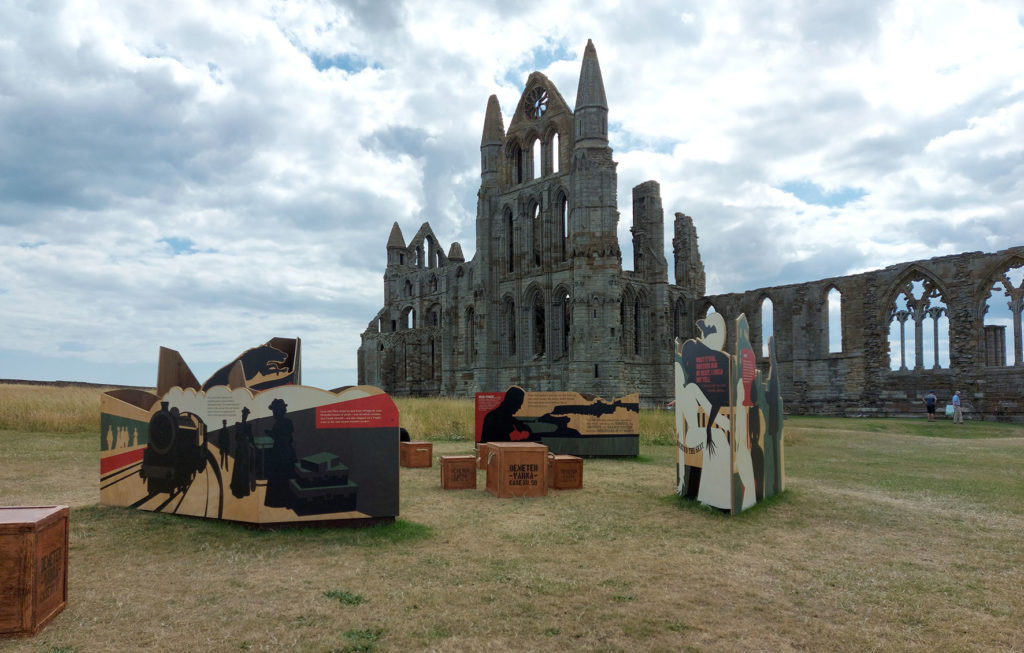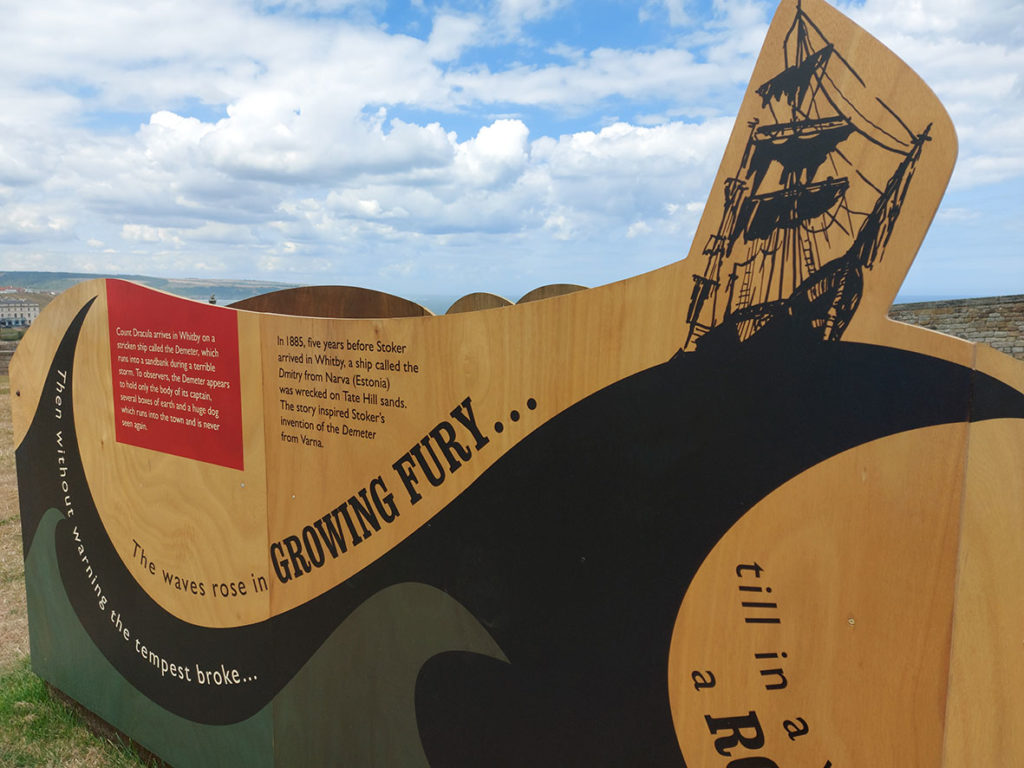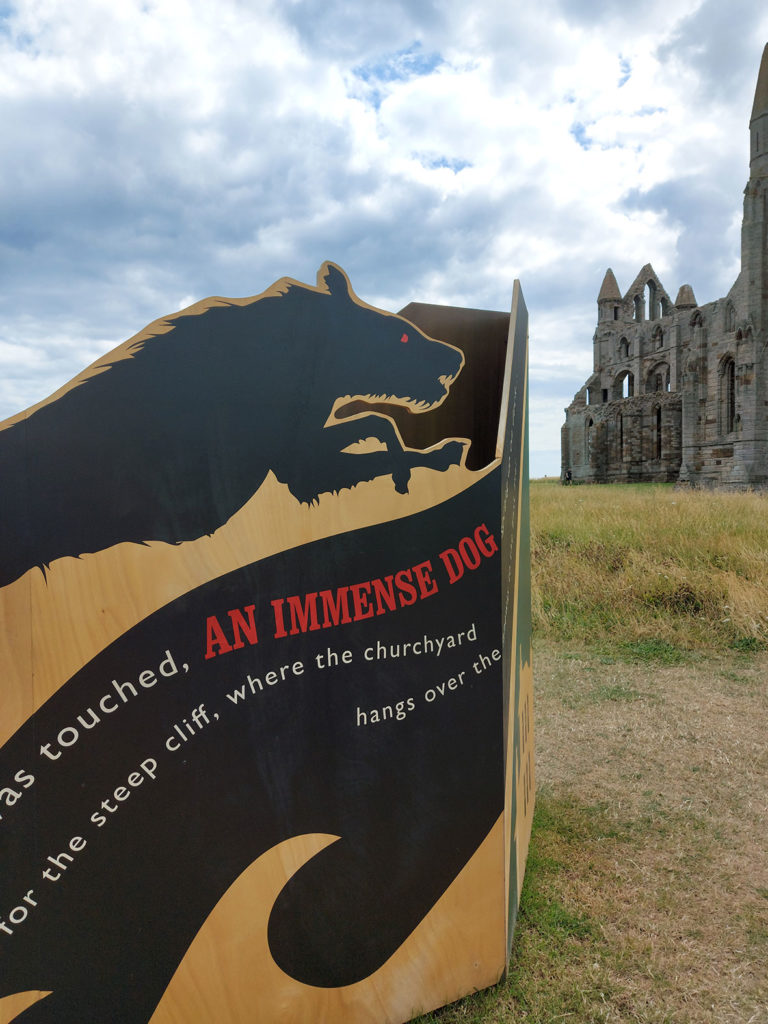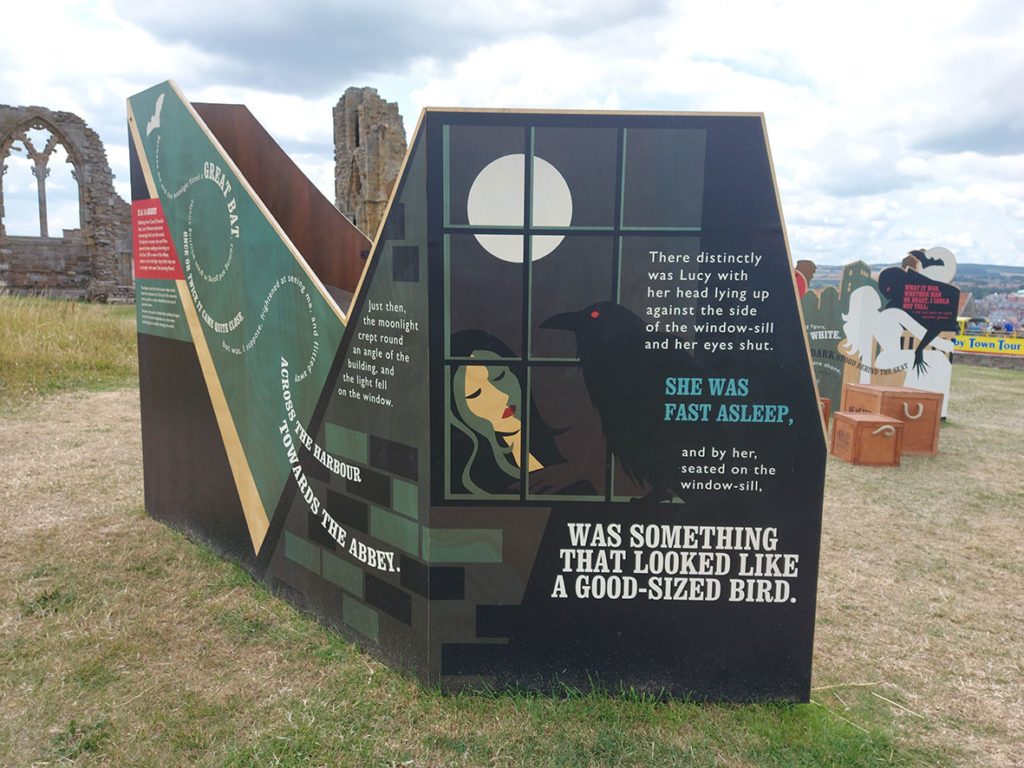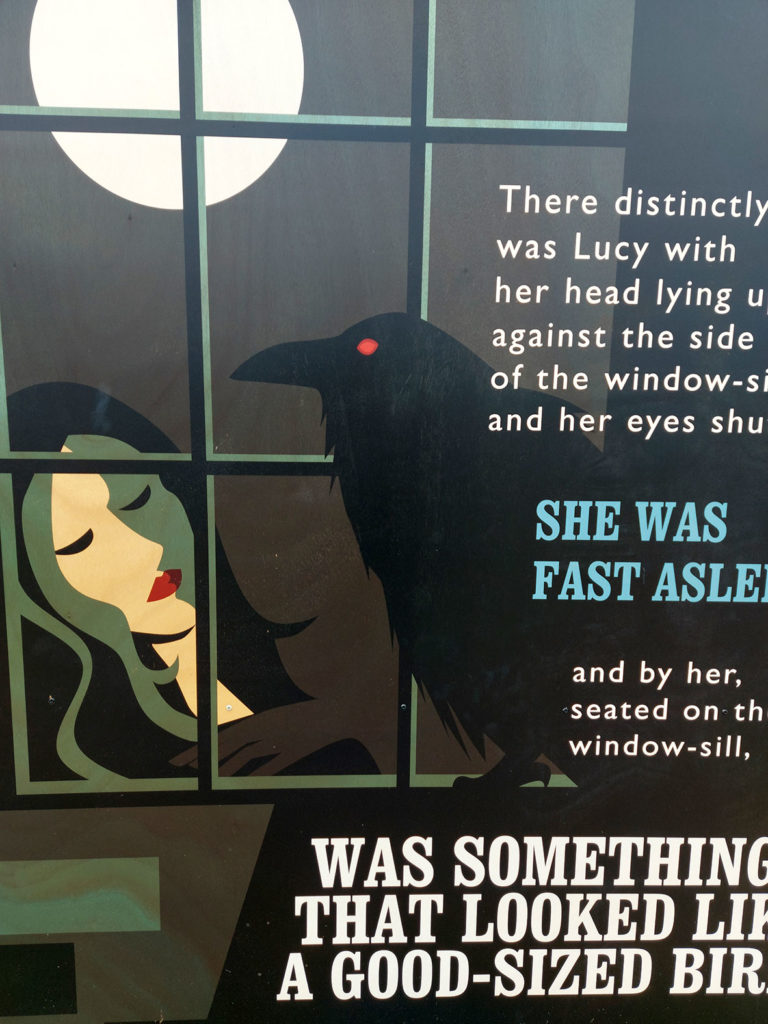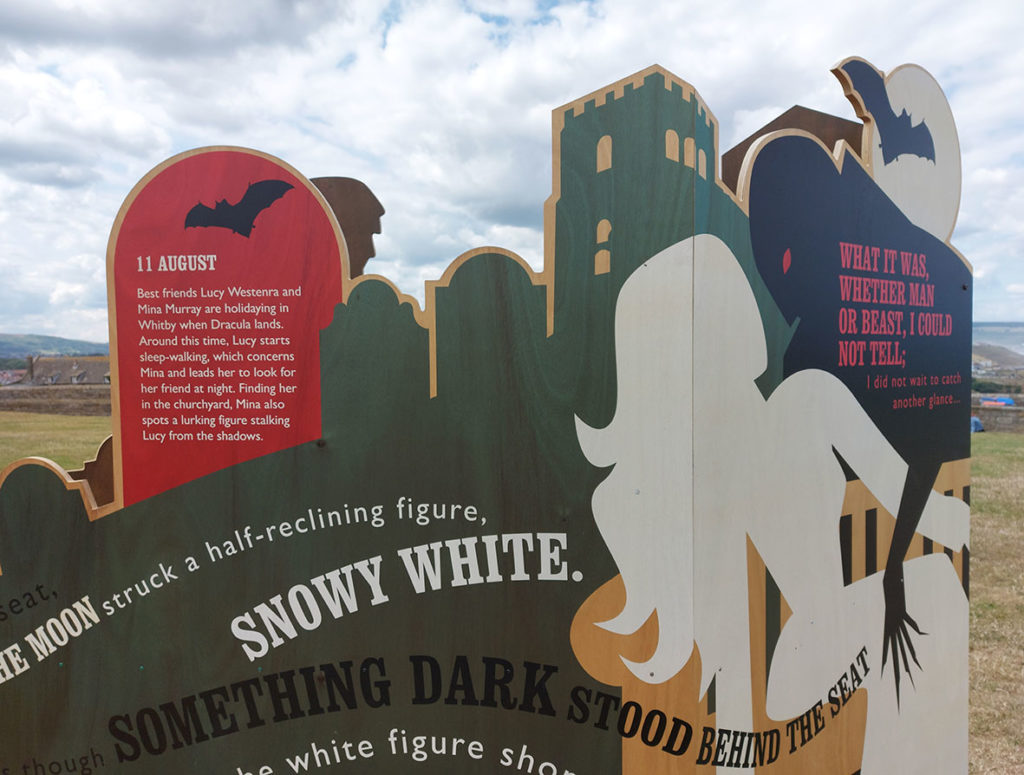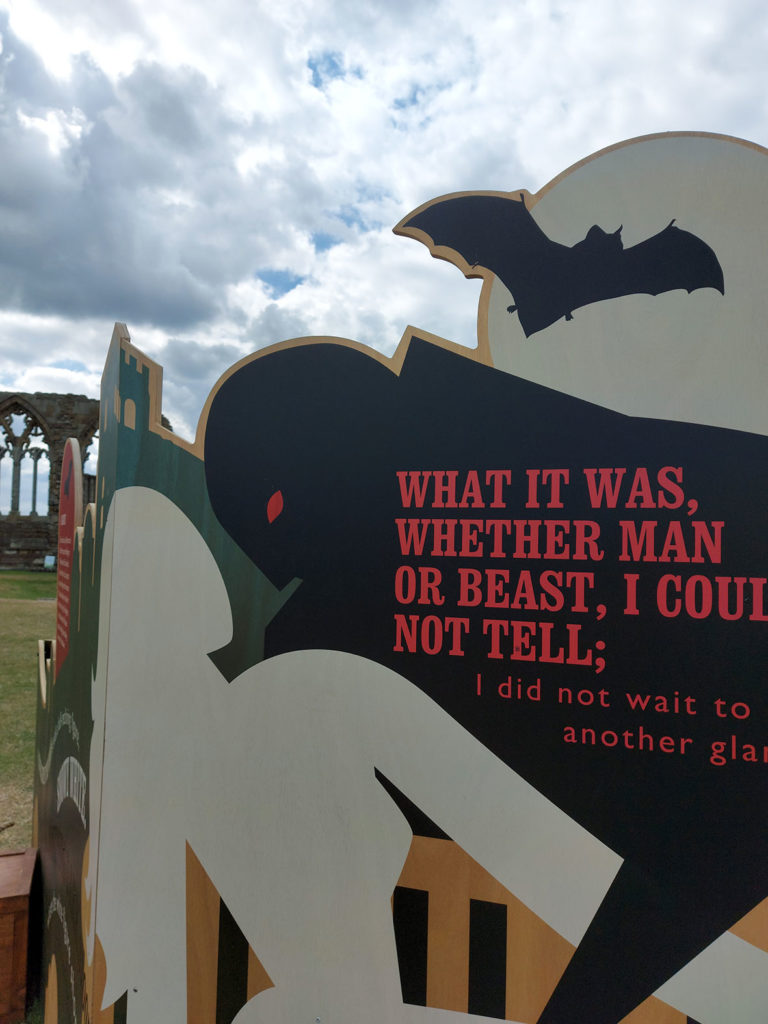 A project identity was also created to link the external interpretation to items within the shop area. The graphic draws on the design of first edition and early book covers.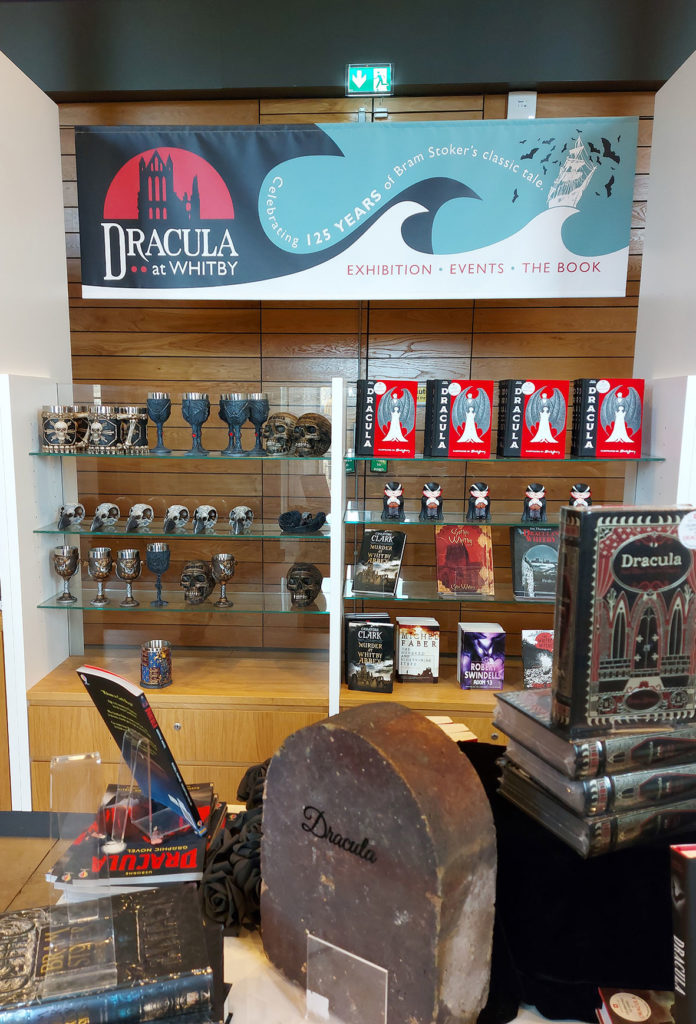 All photos taken during production and installation © Workhaus (thank you Jon!)