Client: Minerva Heritage, for the Co-Operative Party
Role: Design management | Graphic interpretation | Exhibition and spacial design | Print management | Print production and installation

Bivouac was contracted by Minerva Heritage to create a centenary exhibition for the Co-operative Party, at the People's History Museum, Manchester.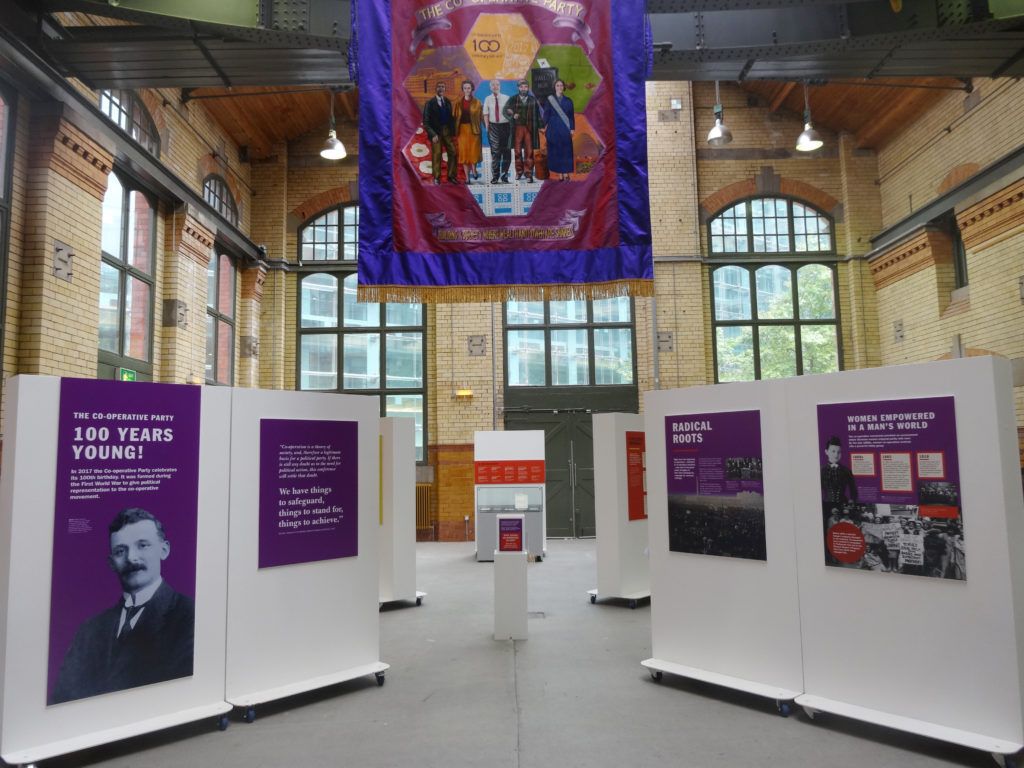 The temporary exhibition was achieved on a limited budget and is designed in a cross formation with a ballot box in the centre and a large Party banner hanging above. The graphic styling is inspired by the Party's political historic political pamphlets.
Print was by Extreme Display.