Client: St Nicks
Role: Branding | Graphic design
We designed a new identity for local environmental centre, St Nicks – the green heart of the city. The centre teaches and practices organic practices and green living, conserving a large area of wildlife-friendly grounds in the heart of the city.
The logo we designed took inspiration from St Nicks' iconic wind turbine, and has been applied to a range of leaflets, posters and flyers that can be updated by volunteers at little cost.
Castlegate IT designed a bright website implementing our brand guidelines.
"We're very pleased with the rebranding and design work that Bivouac has done for St Nicks. It was a pleasure to work with the team, reasonably priced and we've had a lot of positive comments on the results. We would happily recommend Bivouac as a great partner for this kind of project." Project Leader, St Nicks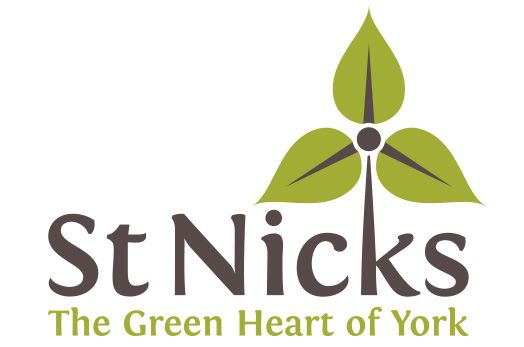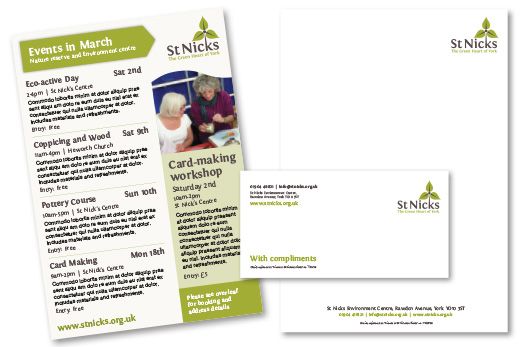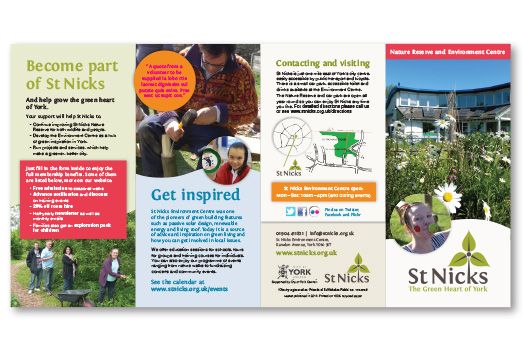 Save
Save