Client: The Bar Convent Charitable Trust
Role: Graphic interpretation | Editorial design | Graphic design management | Creative Direction | Signage and wayfinding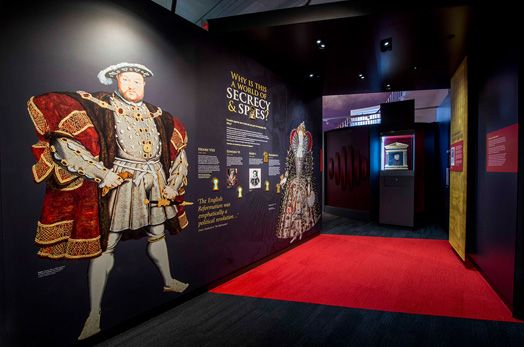 Bivouac has designed the graphics for the Bar Convent's new Living Heritage Centre in York – the UK's oldest living convent. The convent is very much a living community. The Sisters live and work there, there is a beautiful Chapel, there is a vibrant and newly refurbished hotel, conference facilities, a cafe, a shop and of course, the exhibition. Hidden from view for centuries, to protect itself and its work, the building has recently received considerable investment for refurbishment and is now opening its doors to new visitors.
The exhibition tells stories of secrecy, spies, courage and resilience across the centuries, centering around Yorkshire-born Mary Ward and the education of women. Mary's work continues to this day through the Sisters of the Congregation of Jesus throughout the world. Spread over two floors and four rooms, it uses vibrant colour, bold structures and modern technology to inspire and engage modern audiences.
We commissioned illustrator, Nick Ellwood, to create a number of sensitive and imaginative illustrations to liven up the exhibition where photos and images did not exist. He worked closely with historians and the Sisters to illustrate Mary Ward crossing the Alps on foot, a mysterious pedlar priest, a little girl attending the Bar Convent school for the first time with her trunk bursting open, and a beautiful illustrated architectural timeline.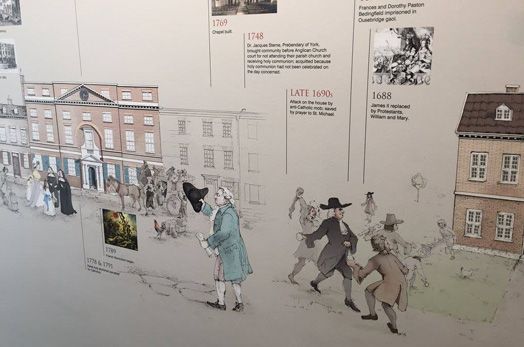 We commissioned contemporary calligrapher, Kirsten Burke, to create artistic quotations, in a hand developed and inspired by Mary Ward's own handwriting. Mary's voice speaks and echoes throughout the exhibition.
We worked closely with the interpretive planner and 3D design team to create a scheme that communicates its messages and works seamlessly with the structures and flow of the spaces.
"Not only were Bivouac a joy to work with, they brought a wealth of experience and creativity into our project. They were professional, thoroughly considered in their proposals and delivered outstanding work with exceptional attention to detail." General Manager, The Bar Convent
The project was led by Leach Inspire. Images © Leach, The Bar Convent and Nick Ellwood. Thank you!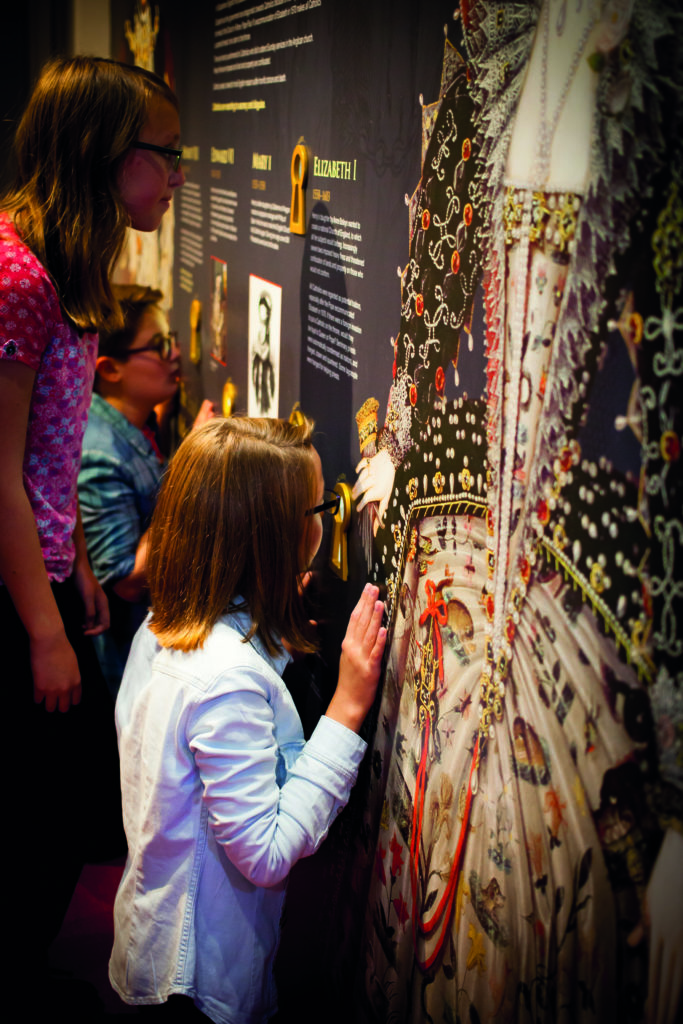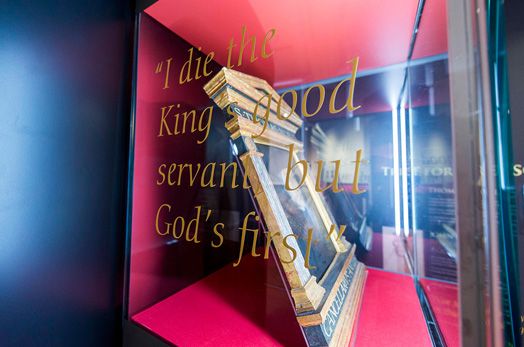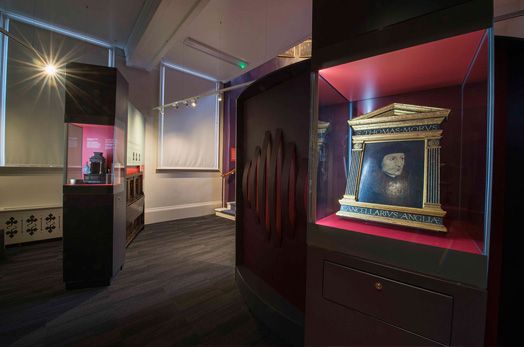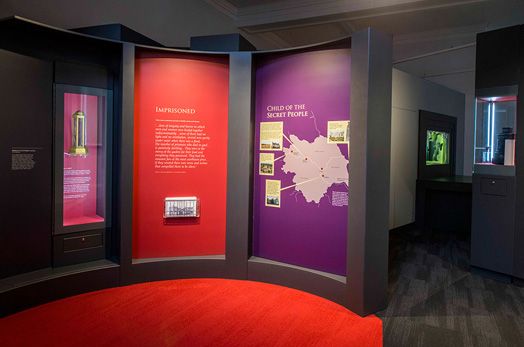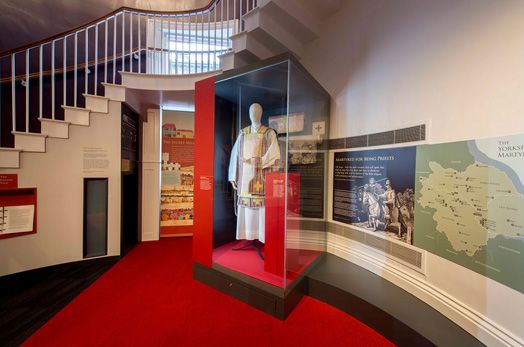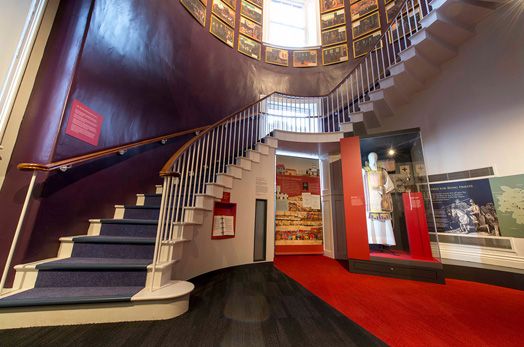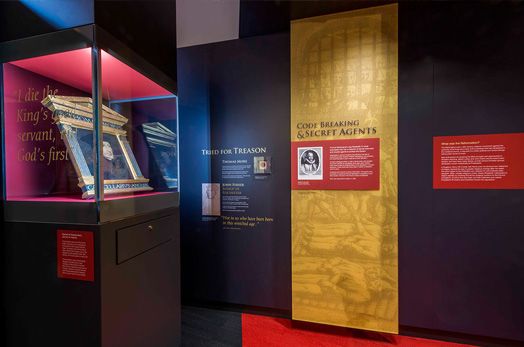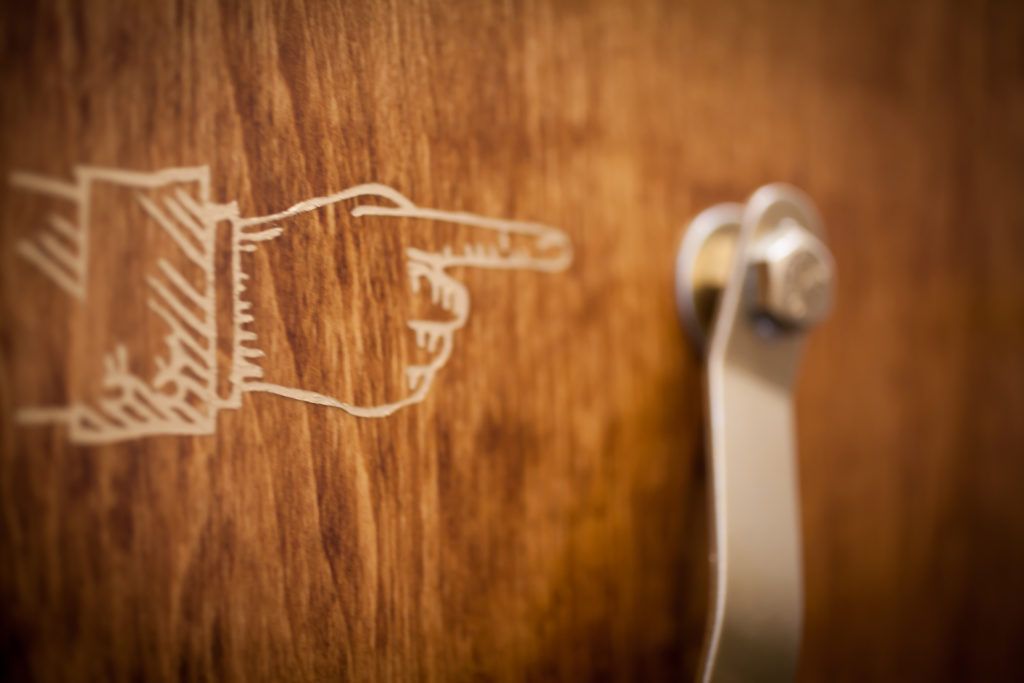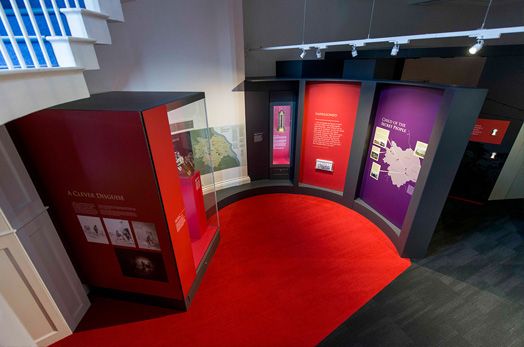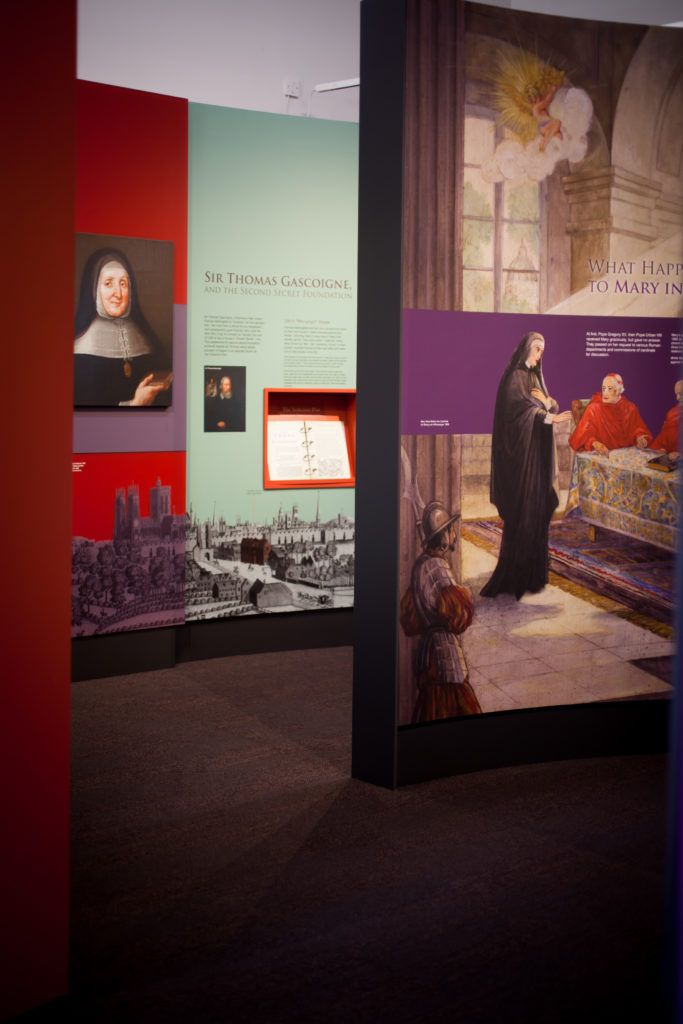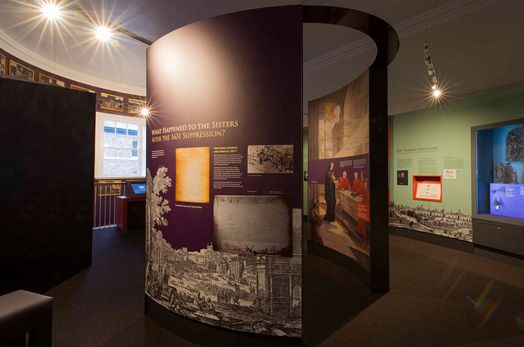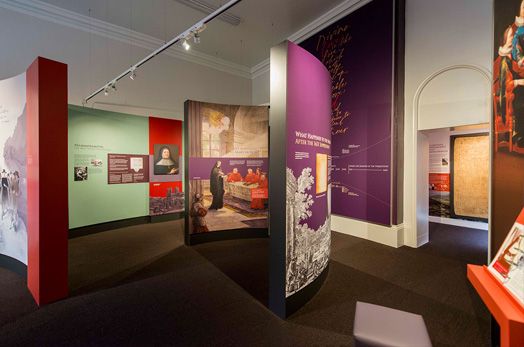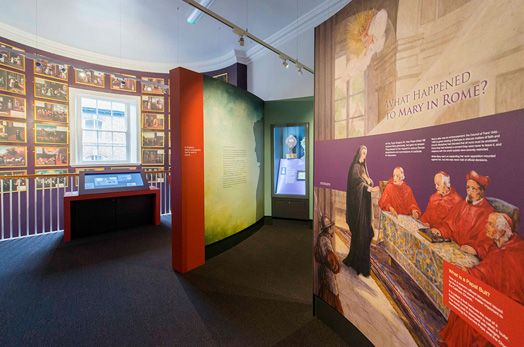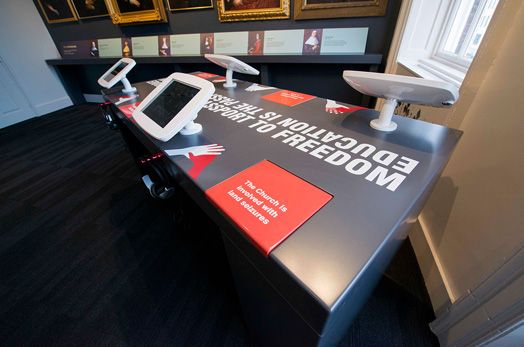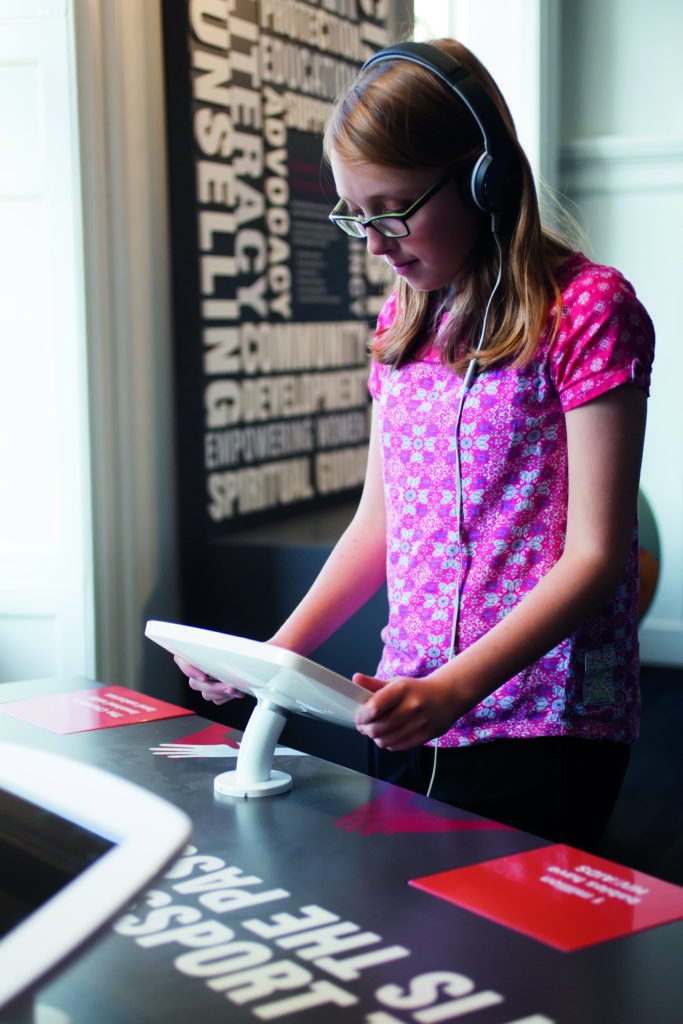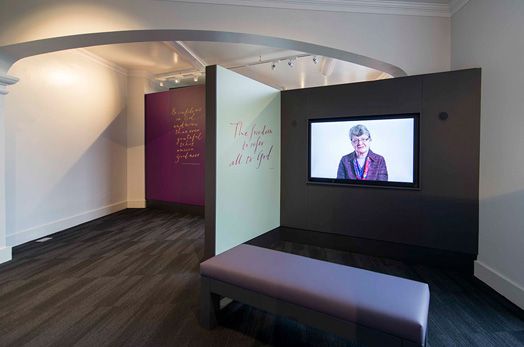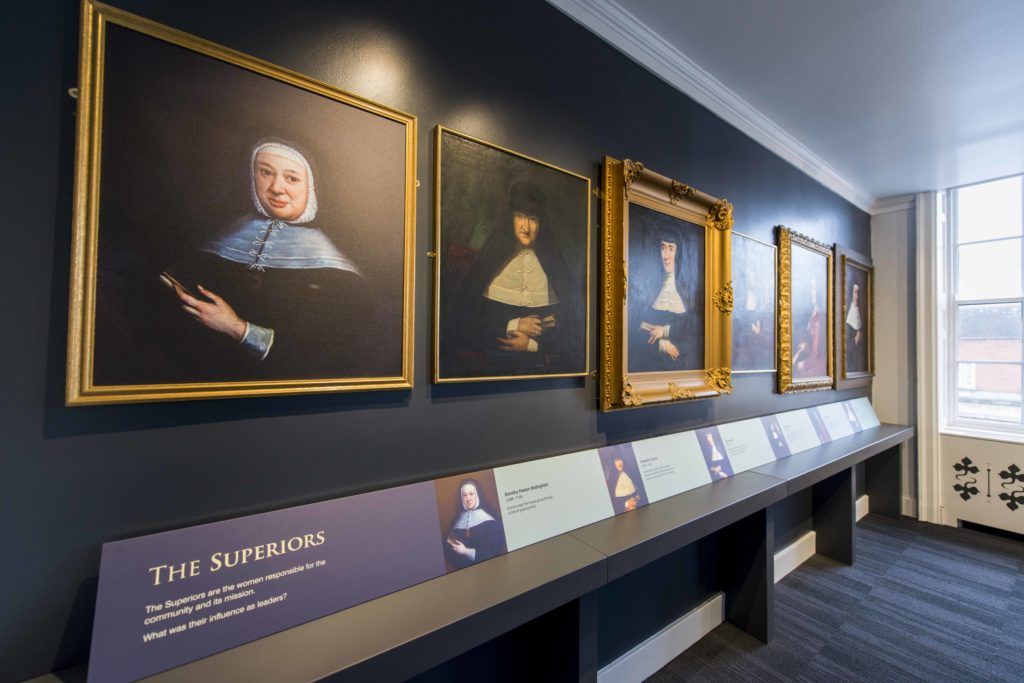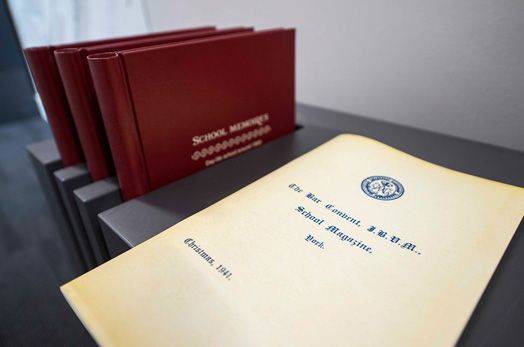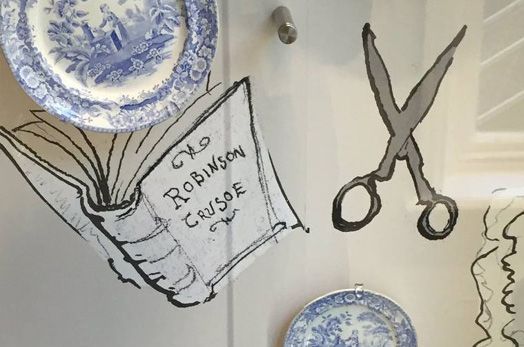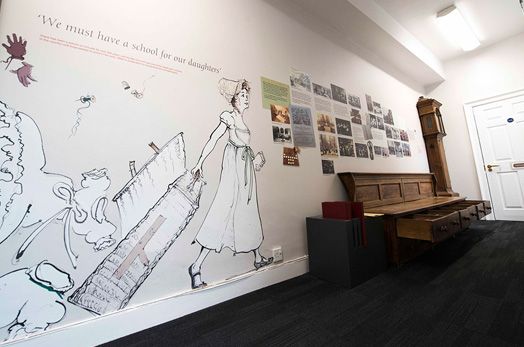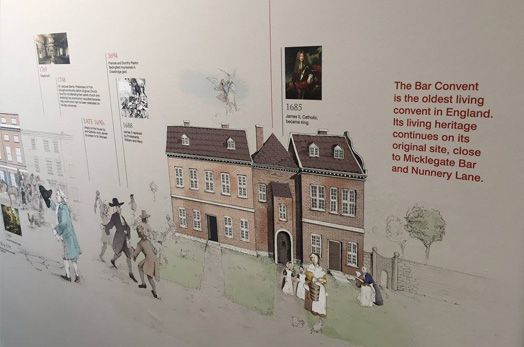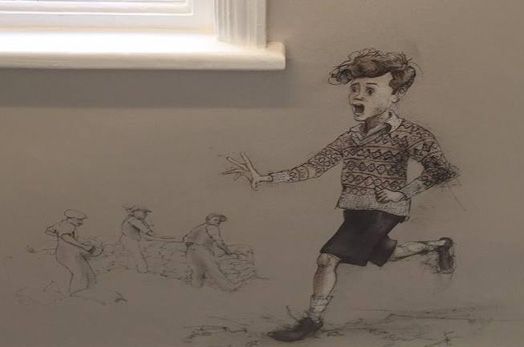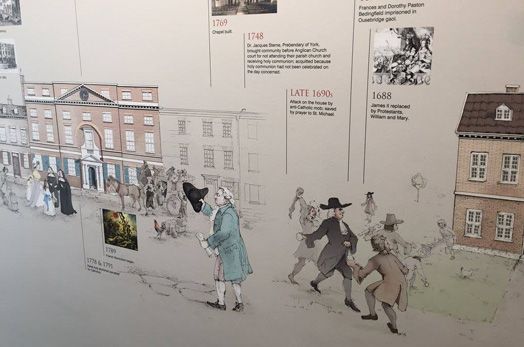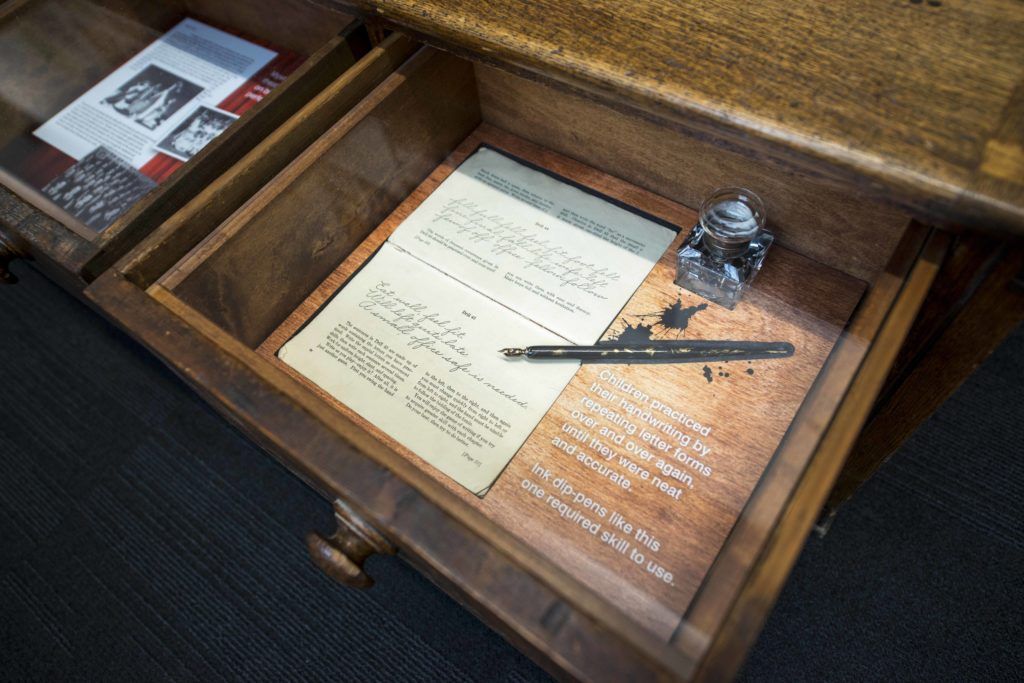 Save
Save