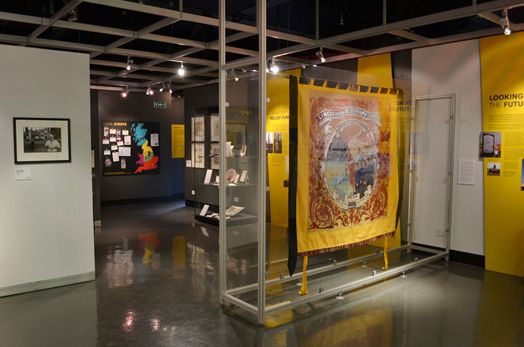 Courage, Camaraderie and Community is the National Coal Mining Museum's summer 2014 exhibition. It celebrates the highs and the lows of mining communities and commemorates and celebrates their achievements and sacrifices in an uplifting exhibition that runs through the summer.
Bivouac designed a striking low-budget exhibition that made use of contrasting colours, shards of light, low tech interactives and incorporated works of art and large mining banners.
We are delighted with the results, in particular the simplest and cheapest part of the entire job – the 'community' interactive where visitors of all ages are invited to write down their thoughts and memories and add it to a string to form a larger community. This has proved incredibly popular and the thoughts and memories from people of all ages warrant a book of their own!