Client: English Heritage
Role: Graphic interpretation | Trail design | Graphic design management | Illustration
Bivouac has designed the graphic interpretation for Dartmouth Castle, a stunning venue situated on the mouth of the Dart estuary in Devon. It is an exciting venue for families, with lots of windows looking out to sea, narrow corridors, big guns and small rooms to explore. It has plenty of colourful characters in its history to illustrate its stories.
We worked with Scarborough-based illustrator, Neil Pearson, to develop the character of John Hawley (Dartmouth's mayor and privateer extraordinaire). John became the narrator for a children's trail, accompanied by his trusty mouse. These characters appear throughout the Castle on panels, inside barrels, and running through holes in the walls, and we designed an interactive trail leaflet to encourage families and children to explore the whole site. Internal and external panels and lecterns are placed around the site, and cast bronze disks on the roof direct people to other sites in the area.
Other interpretation on site  includes try-on helmets (the trail encourages people to take a selfie at this point) and a film about the huge chain that spanned the estuary to guard against incoming threats by sea.
Leach led the project and created all the 3D displays, print and built items. The film was created by Fuzzy Duck. Thanks for the images Sara and Helen! (Exhibition images © Leach unless noted otherwise).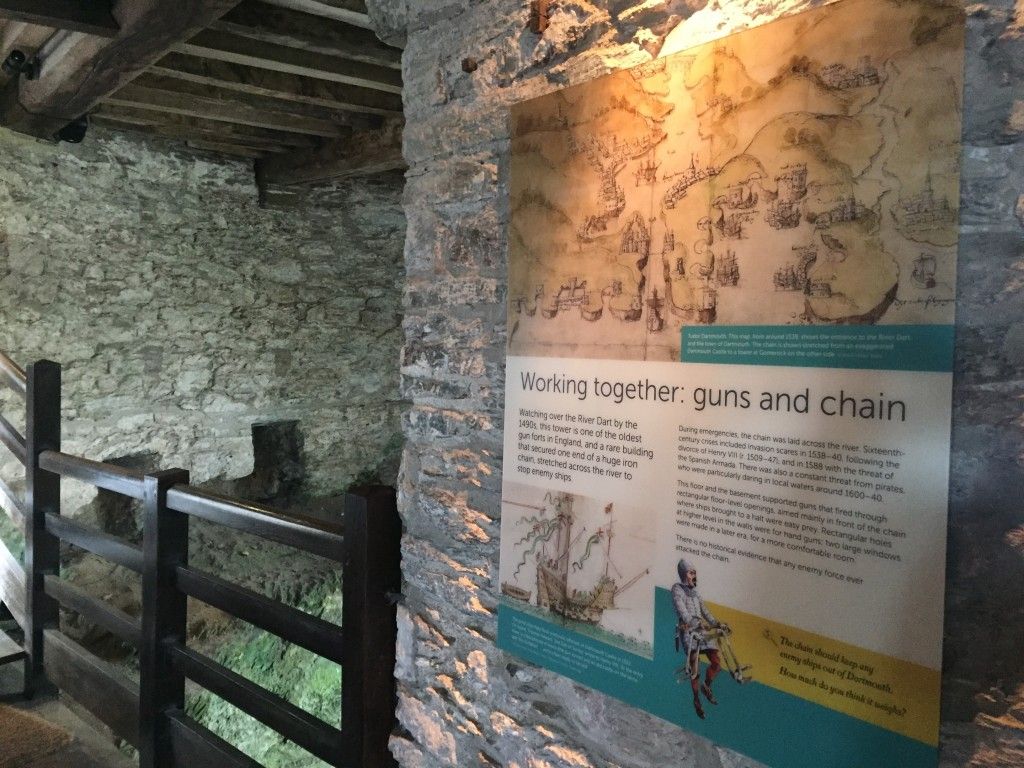 Save