Client: University of York
Role: Branding design | Marketing literature design | Print management | Illustration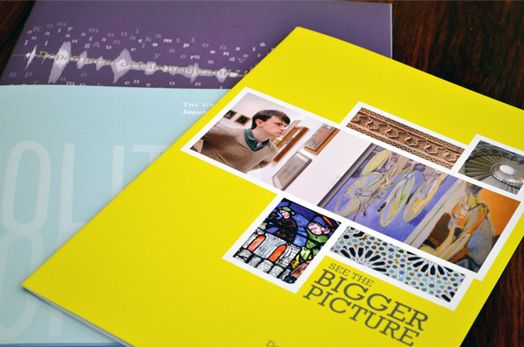 Bivouac has designed colourful and bold new brochures for the University of York. The brochures for the Language and Linguistics, Politics, Philosophy, Humanities and History of Art departments explore abstract concepts around the major subject areas, such as sound, meaning, conflict, power and opinion.
All of the brochures utilise print techniques and high quality paper stocks to enhance their appeal and suitability to their subjects.