HMS Caroline is the last survivor of the Battle of Jutland and is now docked in Belfast.
Bivouac worked with Petrichor (who managed and delivered  the HLF-funded restoration and interpretation of Caroline) to deliver the graphic interpretation. We designed the graphic look and feel, and design of graphics for the project, including an area about the fantastic Dazzle patterns used to camouflage ships (our personal favourite bit!).
It was important to us all that the graphics enhanced and contrasted the ship's structural materials, colours and period features rather than creating a pastiche. We created a rich palette inspired by the Dazzle patterns and period graphics, applying it in a modern, bold and accessible style.
Lightboxes were used in low-lit areas, and the graphics support a rich variety of tactile and digital interactive elements.
HMS Caroline is Belfast's newest 5-star attraction.

HMS Caroline is a finalist in the 2018 National Lottery Heritage Awards.
All photos © Petrichor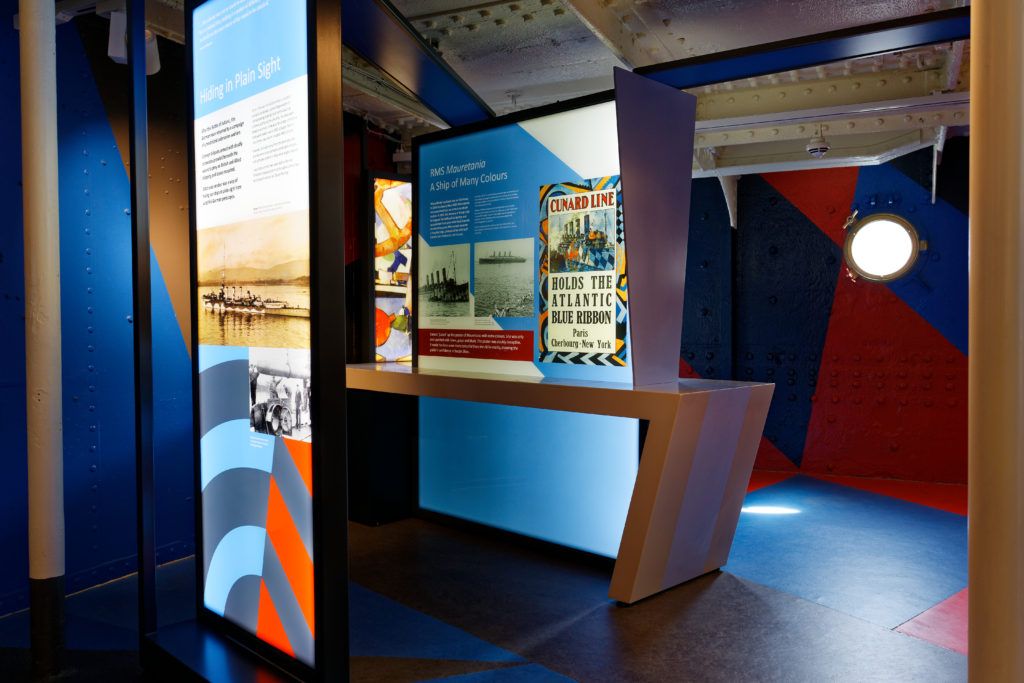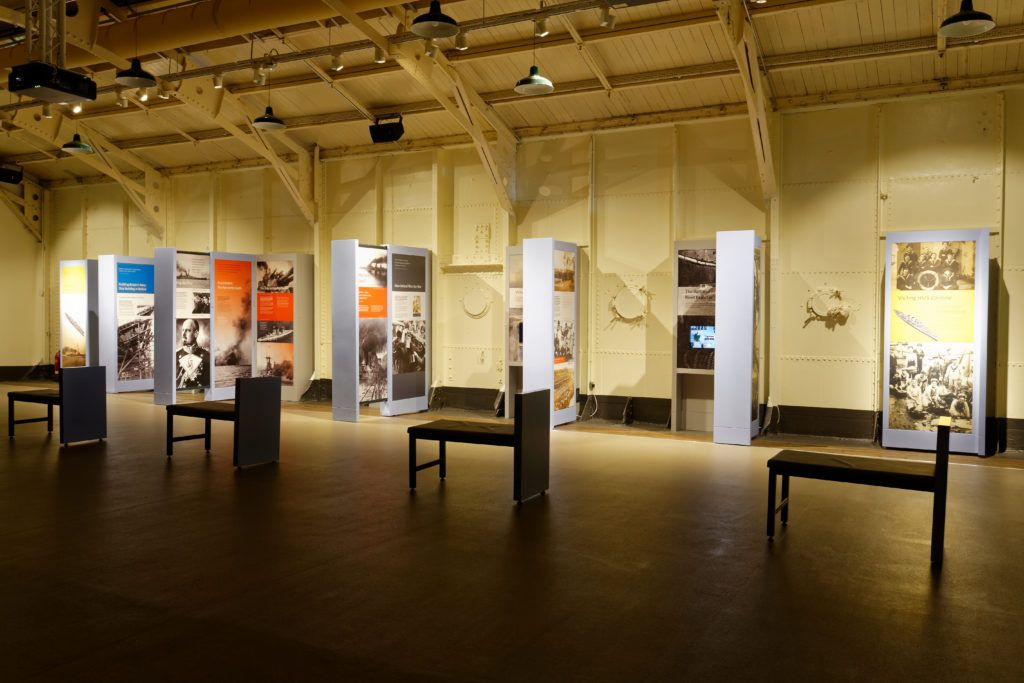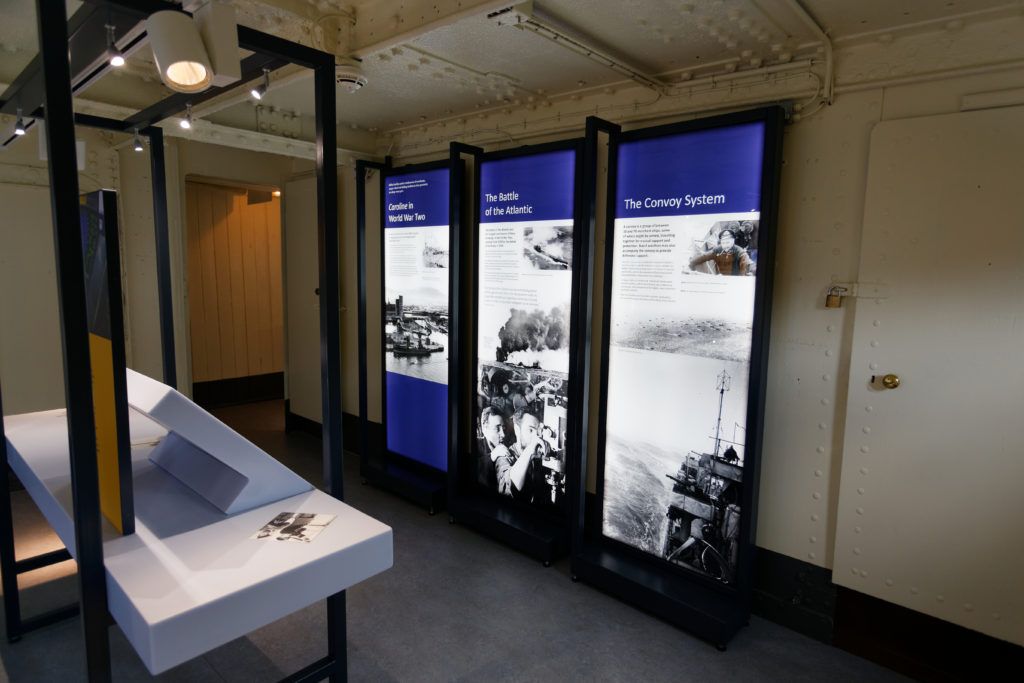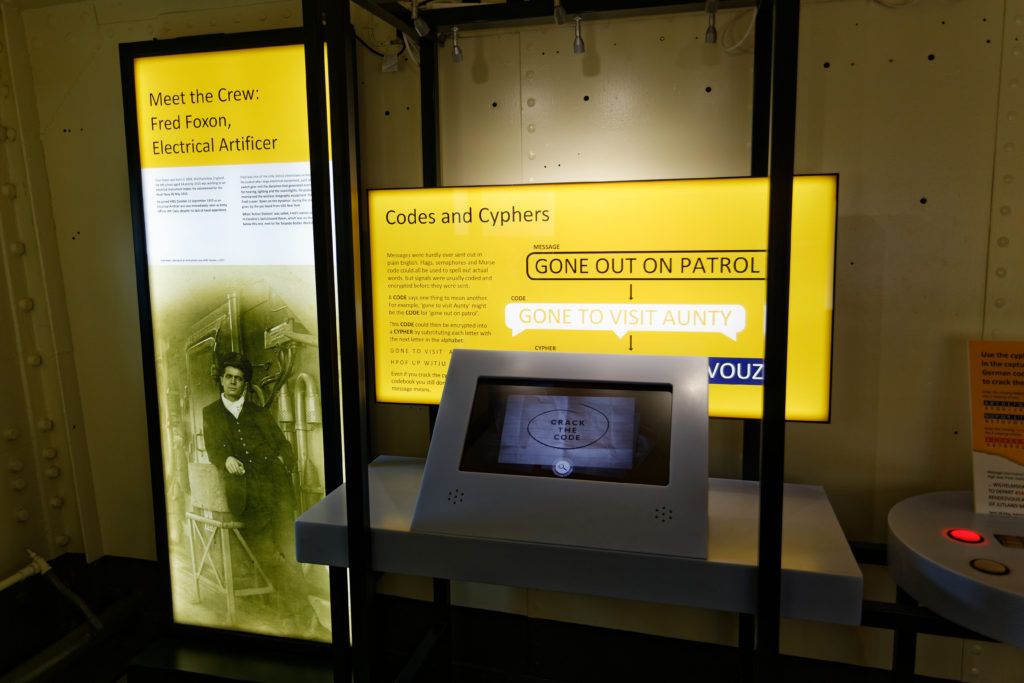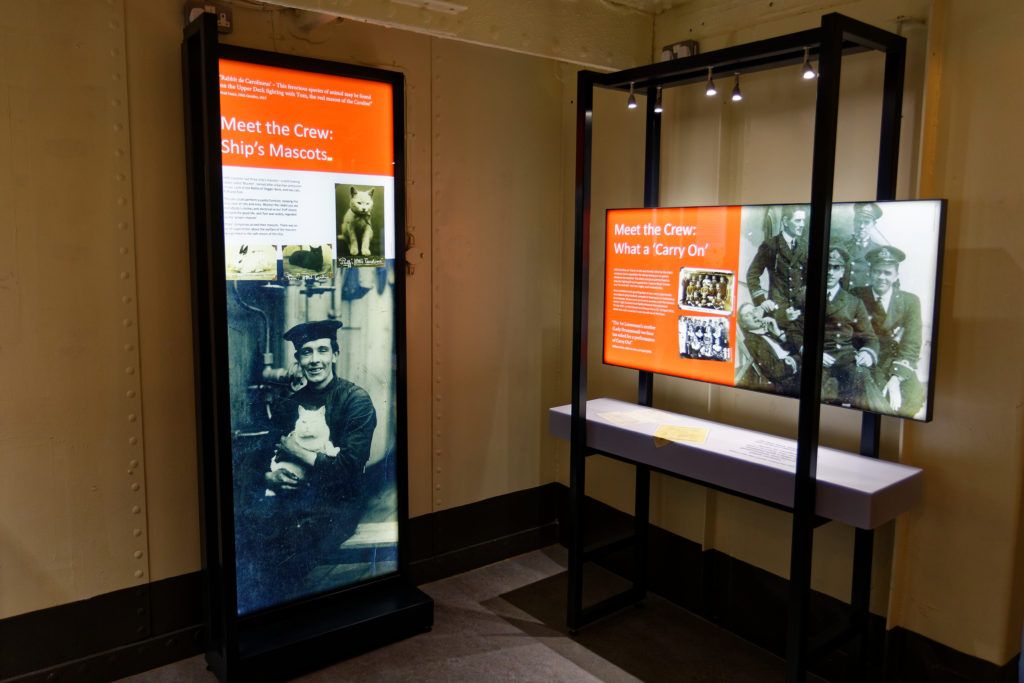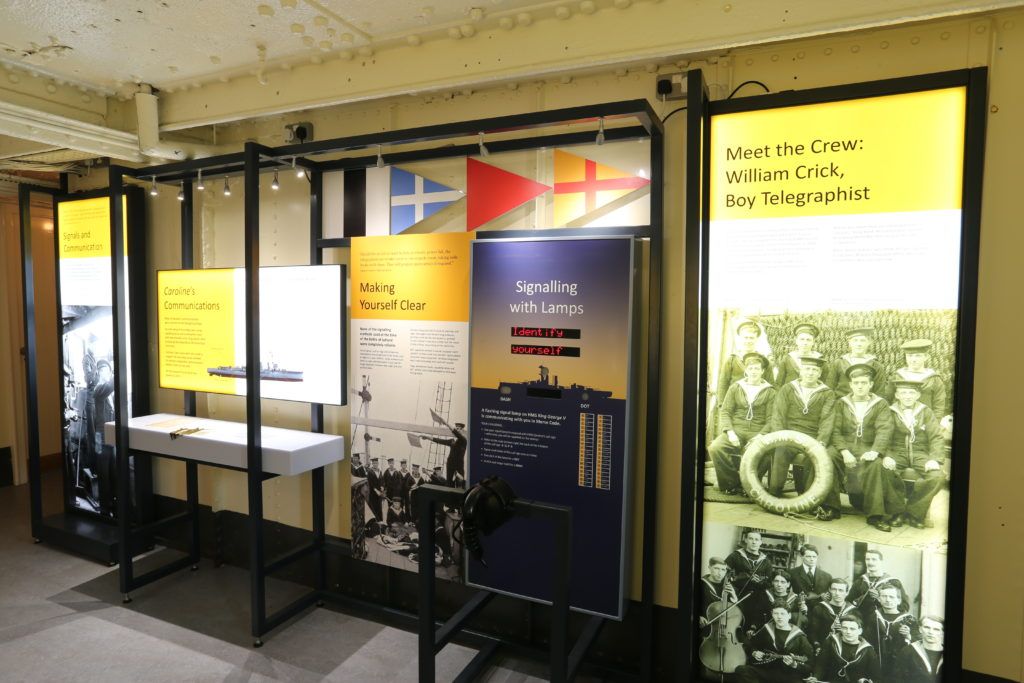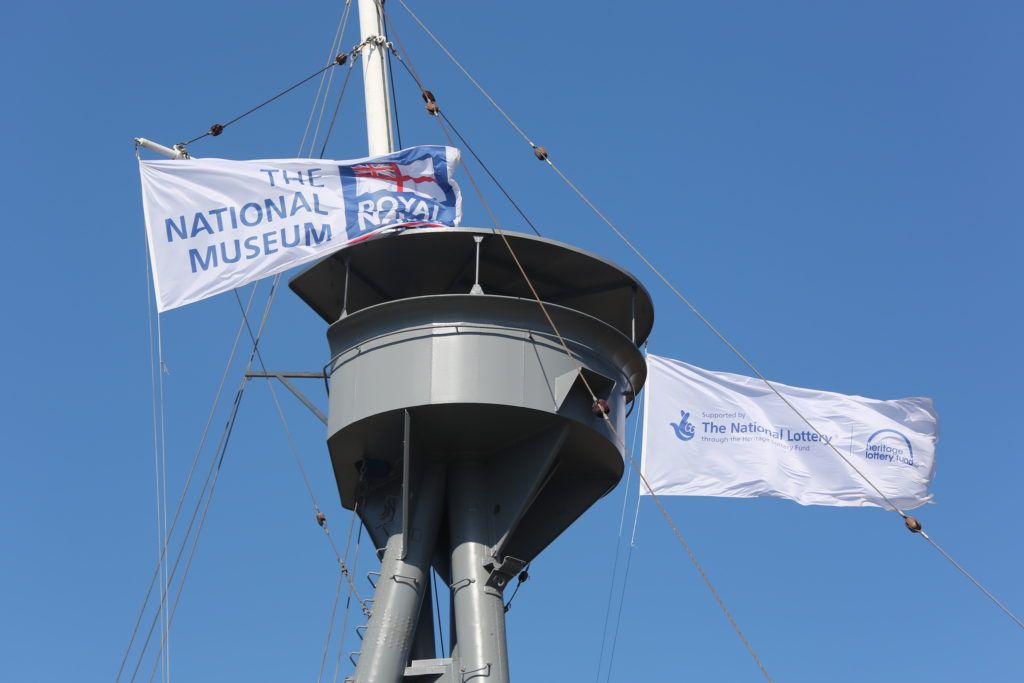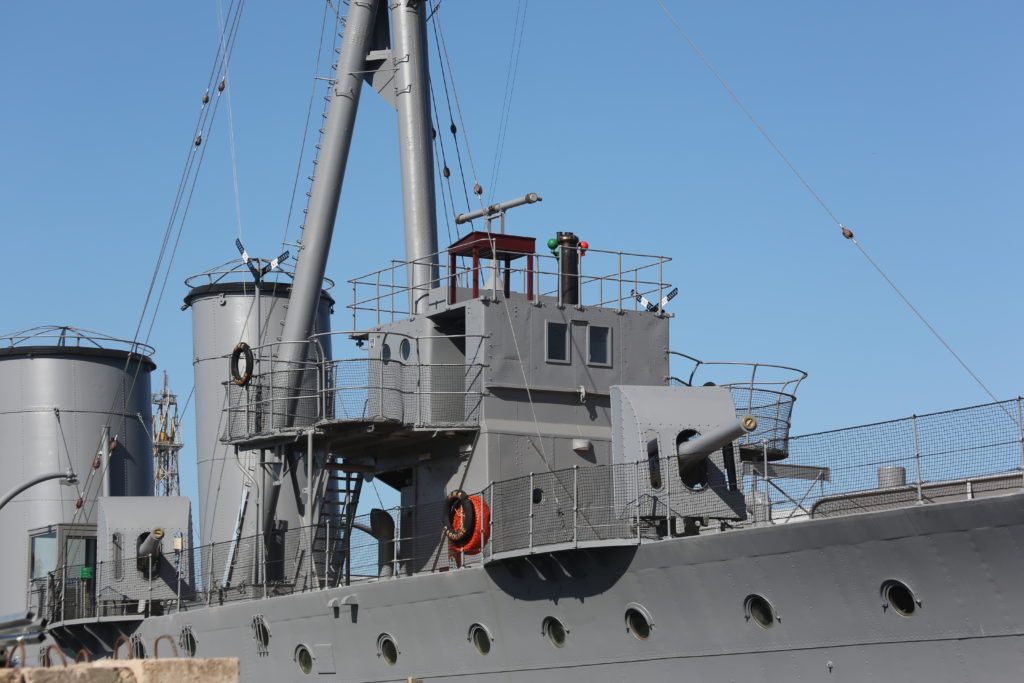 Article about HMS Caroline in Museums Journal, September 2018…