Client: The National Coal Mining Museum
Role: Interpretation design | Illustration | Project management | Print sourcing and management | Installation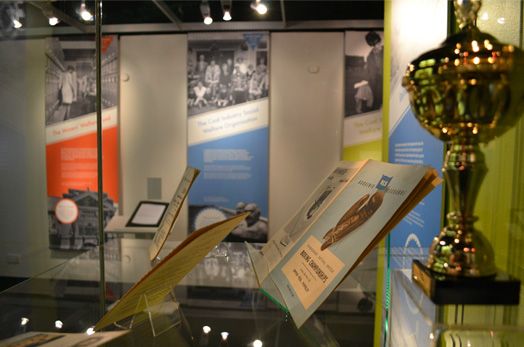 Our Sporting Stories was a temporary exhibition at the National Coal Mining Museum, designed to celebrate the role that sport has in mining communities.
Bright, colourful and family-friendly, there are interpretative panels, interactives, object displays, audio and film, and a toddler triathlon to keep families entertained during their visit.
Bivouac squeezed a lot from a small budget and worked with Get Cycling and Ben Weaver, to incorporate the cycling interactive, which will be used by Get Cycling after the exhibition, touring the country with their cycling roadshows. Low cost materials keep the costs down, while retaining high impact graphics.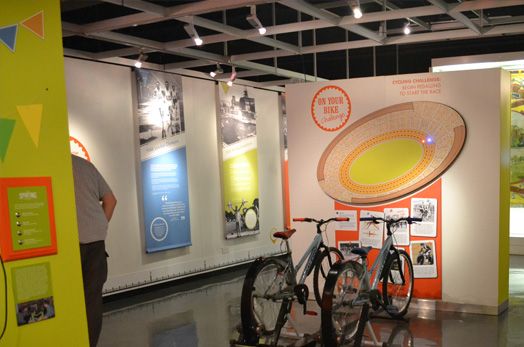 The exhibition ties in with the Olympics and opened 11th June 2012. It is open until the end of September.
Thanks to Get Cycing and Ben Weaver, The Workhaus for the rowing interactive and to Leach for the fantastic print, throwing interactive and for installing it all in extreme heat and humidity!
Click here to view a video of the cycling interactive in action (9 seconds in Vimeo)