Client: English Heritage
Role: Graphic interpretation | Graphic design management | Creative direction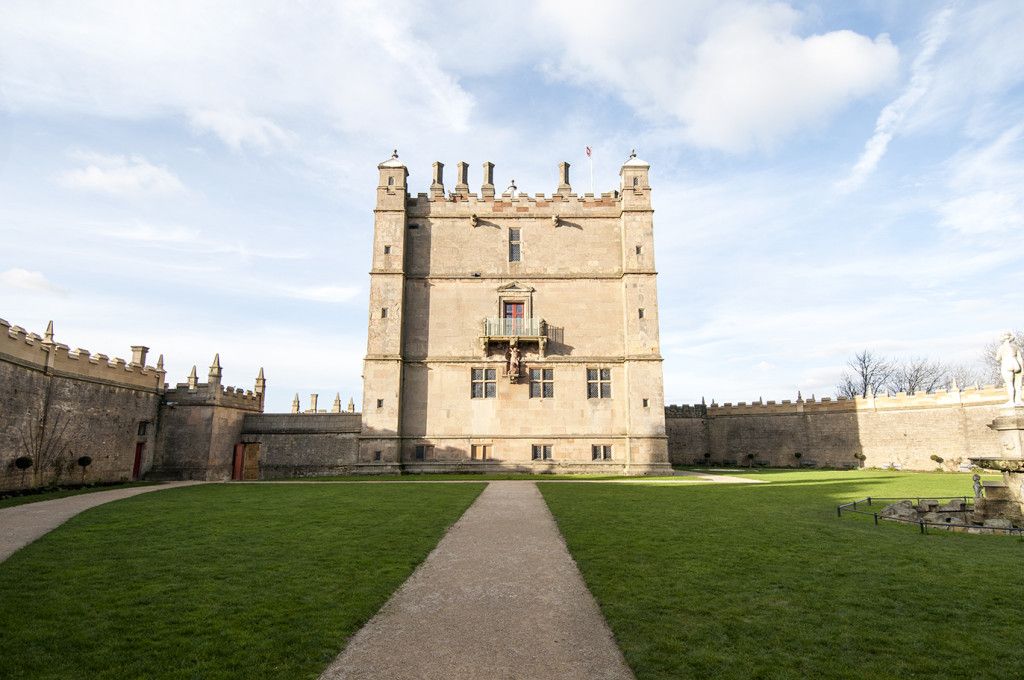 We have recently completed work on the interpretation design for Bolsover Castle, for Leach. The Castle, owned by English Heritage, sits on top of a hill in Derbyshire and boasts panoramic views of the surrounding countryside.
Created by Cavalier playboy, William Cavendish, the Castle was used for entertainment and partying, and was designed to reflect William's unique artistic tastes and love of life (and women!).
Working closely with English Heritage's team and with Leach, Bivouac designed a completely new exhibition in the Riding House Range, working with illustrator, Martin Hargreaves, to create eye-catching banners that fill the space with drama and interest. Interactive boxes support the banners and engage with younger audiences. In one of these boxes is an earring that we commissioned from York jewellery designer, Sarah Cilia – a unique love token given by William to his wife, Sarah. The earring is made from gold, enamel, diamonds, pearls and, oddly, human hair!
In the Little Castle, we created subtle graphics, patterns and backdrops for interactive 'cabinets of curiosity'. Typography was screen-printed directly to beautifully crafted cabinets, made by Leach using state-of-the-art technology and good old-fashioned joinery skills.
Outside, we designed attractive new panels to interpret the Terrace Range and the new Wall Walk.
"Kate Pettitt and her team created a stunning interpretation scheme and delivered a product of great quality and integrity. Choosing the right professionals and suggesting artists and craftsman for specific elements of the project has helped deliver a very successful project. We're looking forward to working with Bivouac in the future as they always deliver beautifully designed and thoroughly thought out products." Interpretation Manager (North), English Heritage