We've recently completed work on Phase II  in the interpretation of HMS Caroline, for the lovely folk at Petrichor. The exhibition,  housed in the Titanic Pump House, Belfast Docks, was opened to the public this month.
It tells the story of Caroline and her people, her arrival into Belfast, her life after the War, her slow decline and her recent restoration.
Bivouac designed all 2D graphics within the exhibition and for the Dockside panels, working closely with Petrichor to bring the stories to life for visitors.

HMS Caroline is a finalist in the 2018 National Lottery Heritage Awards.
All photos © NMRN and Jef Maytom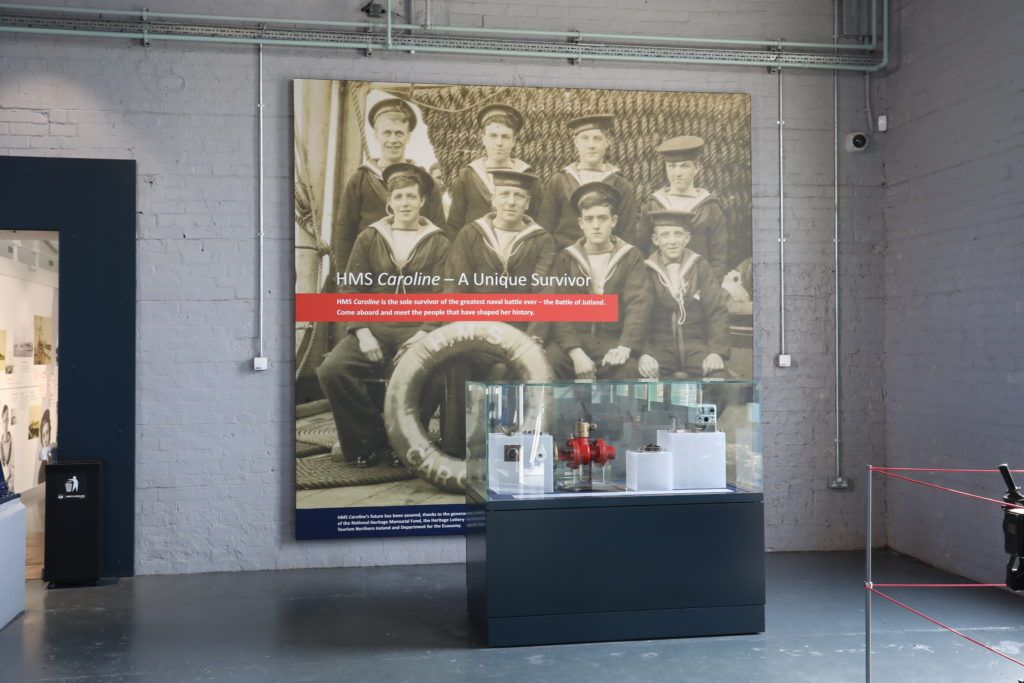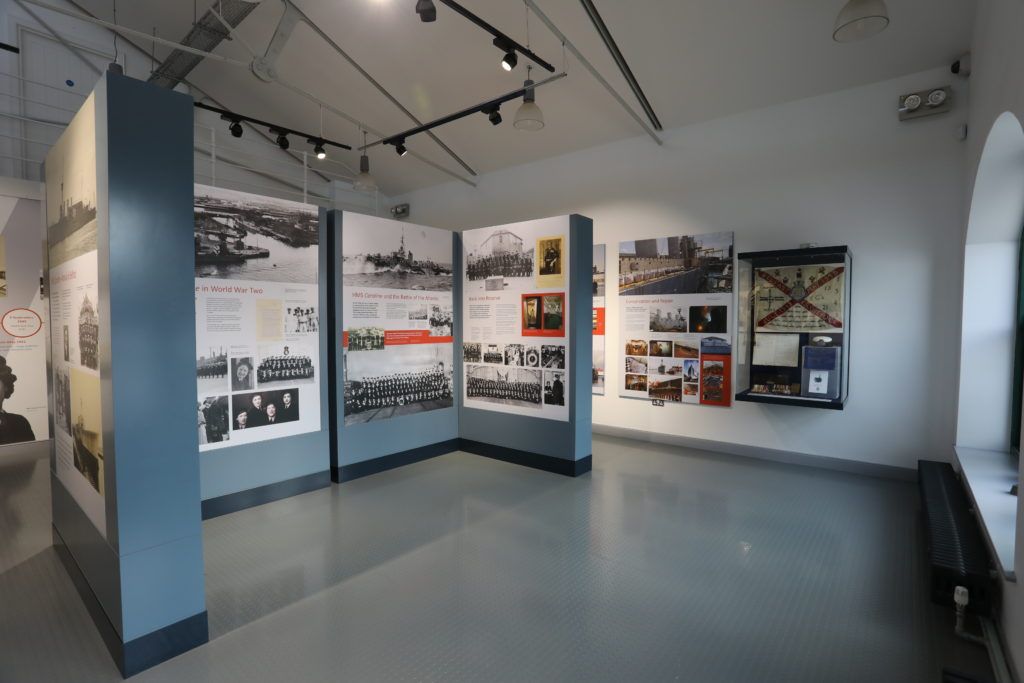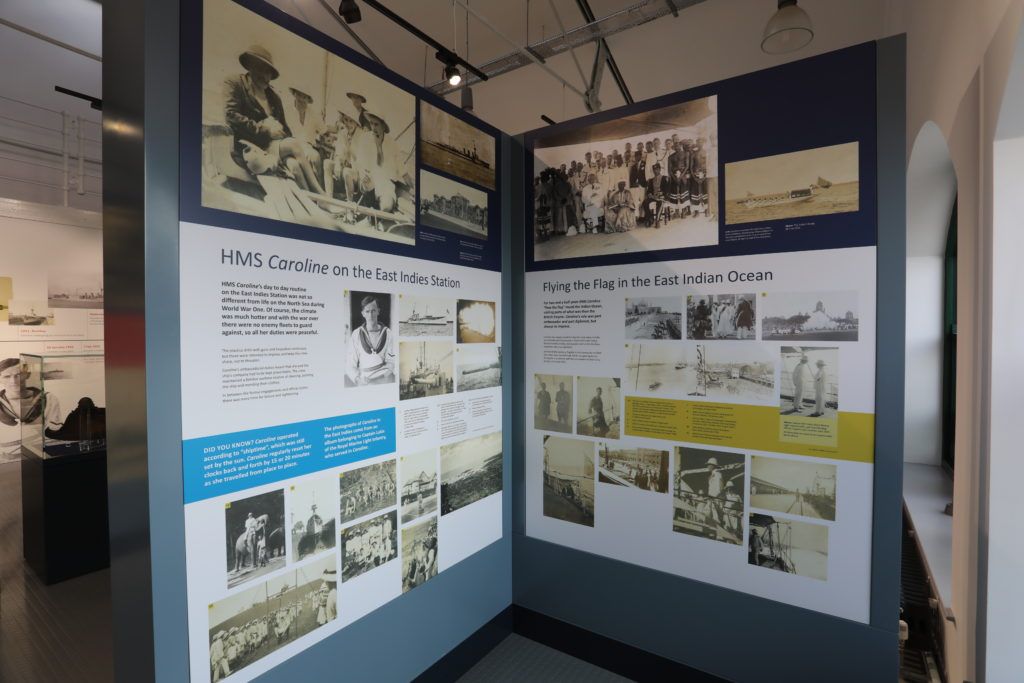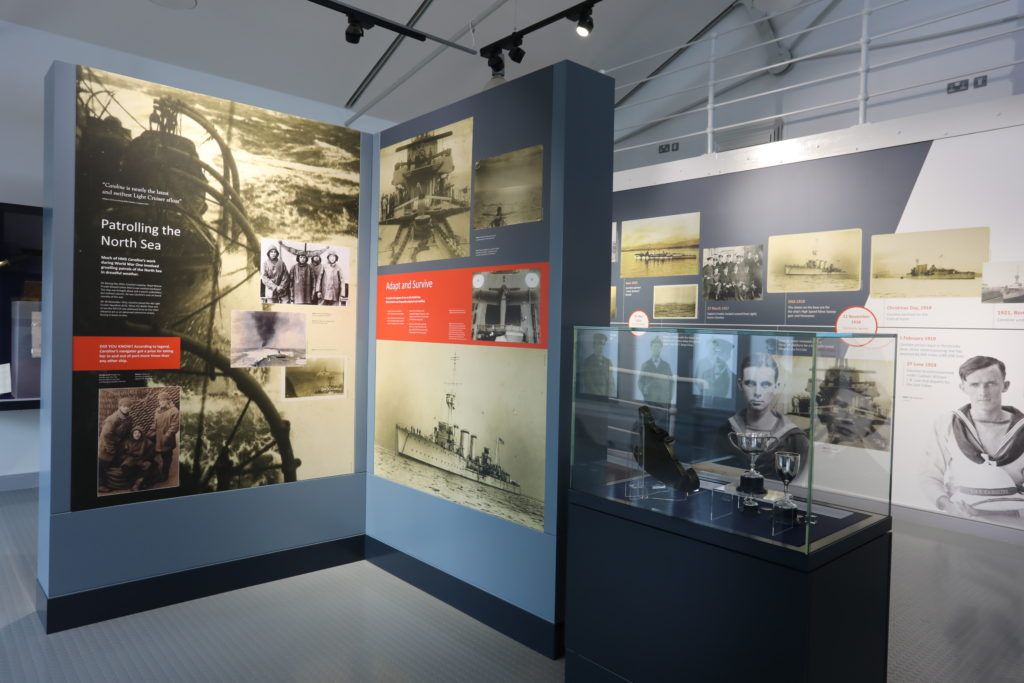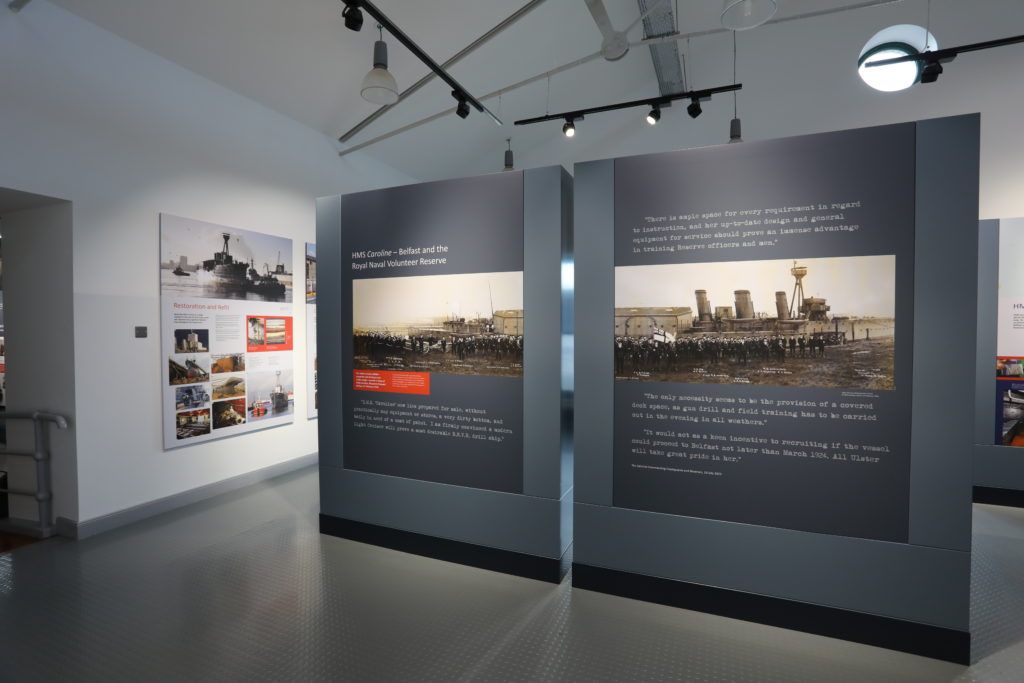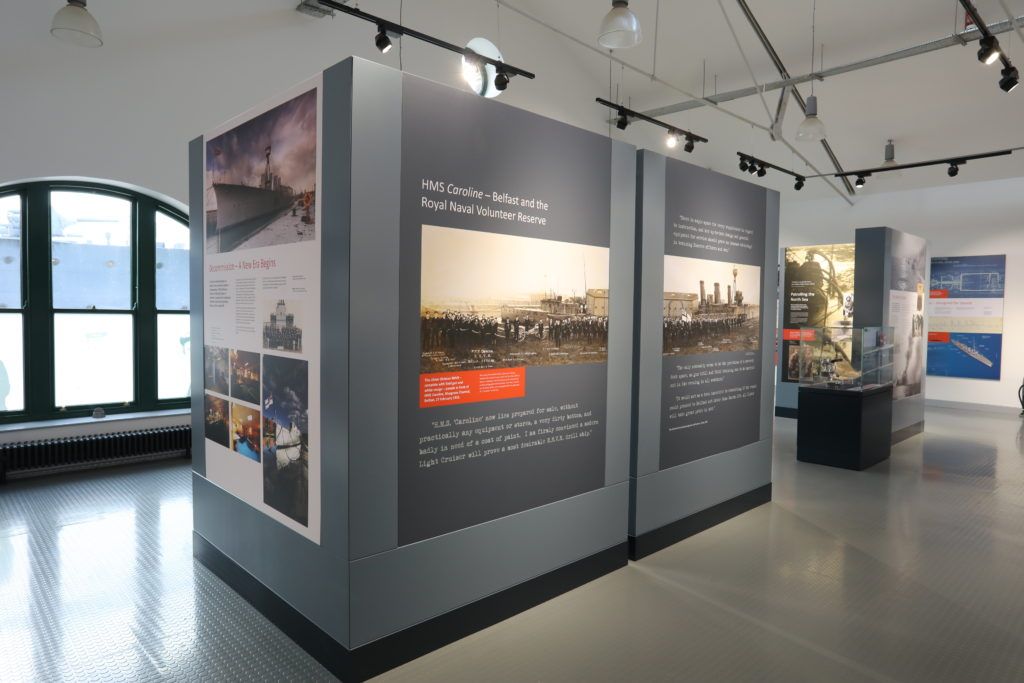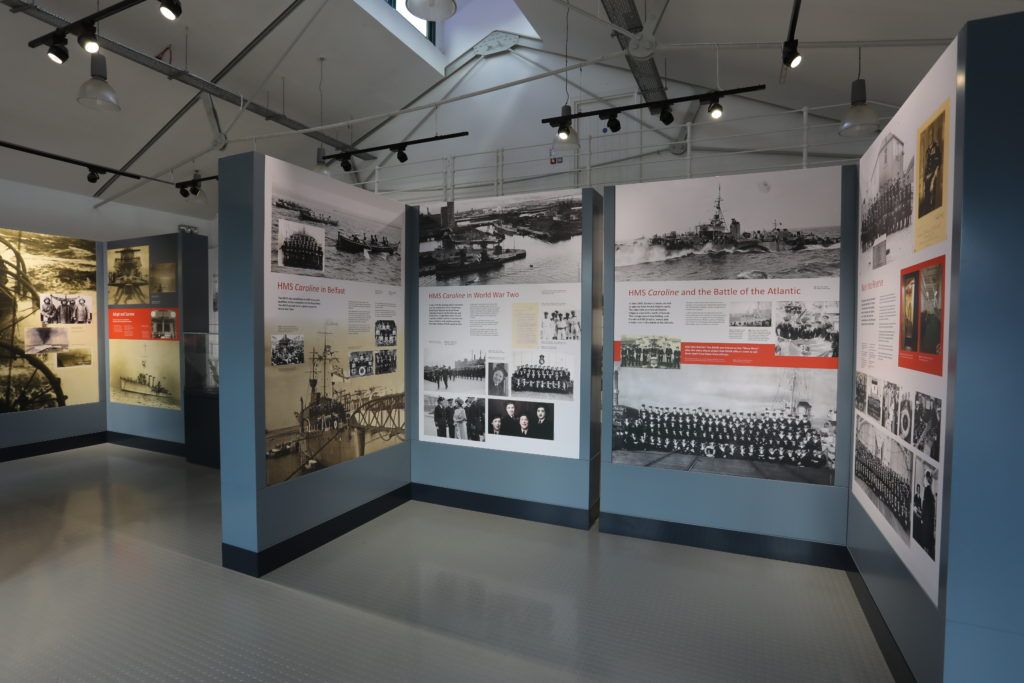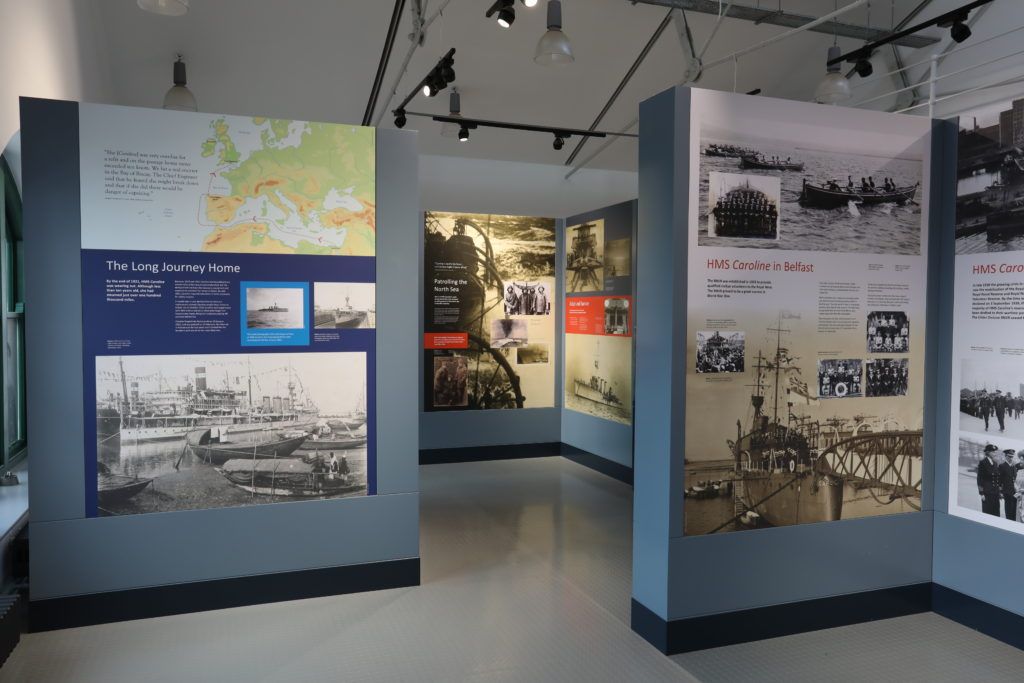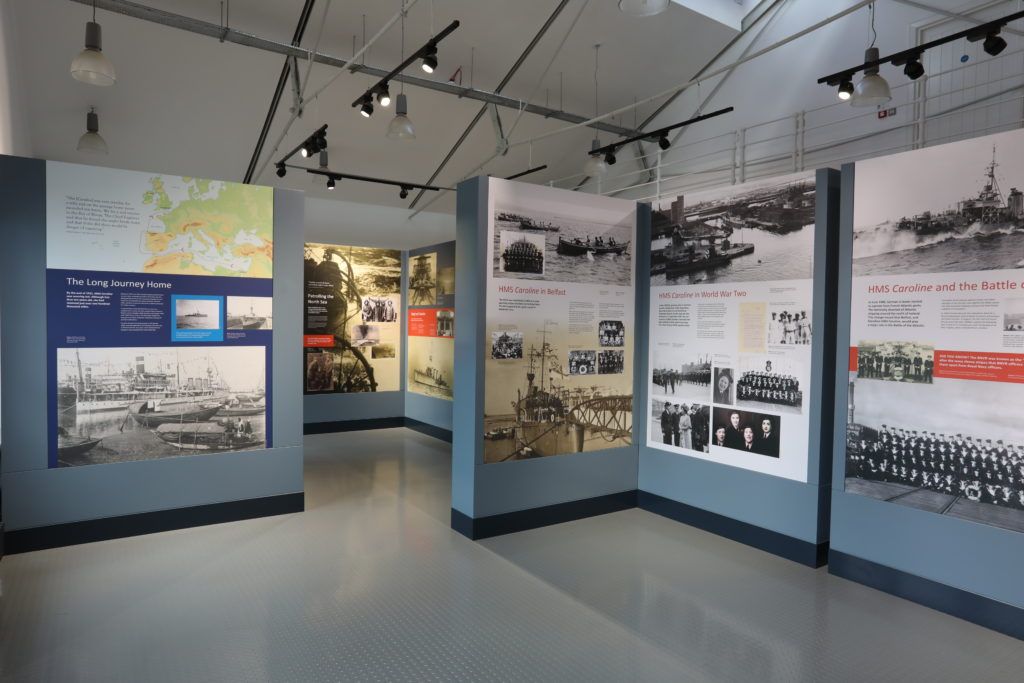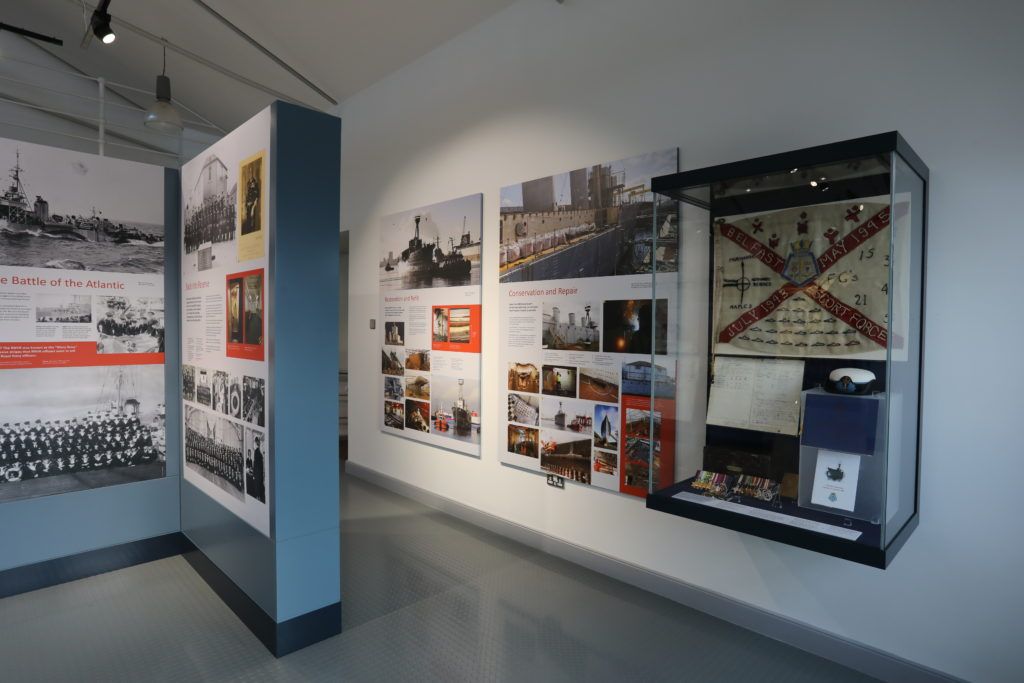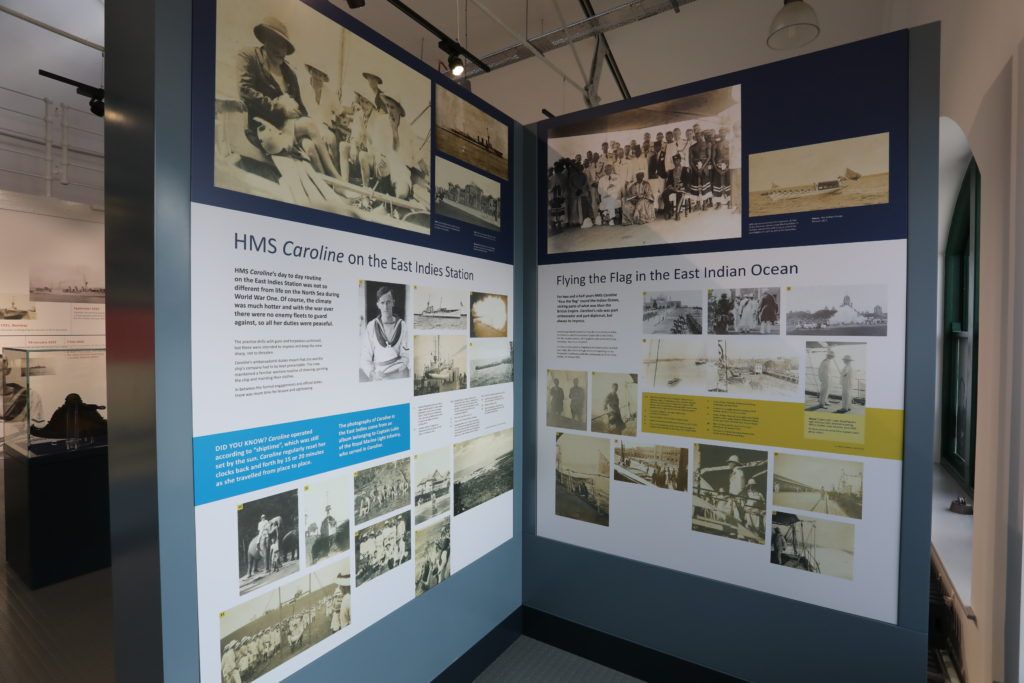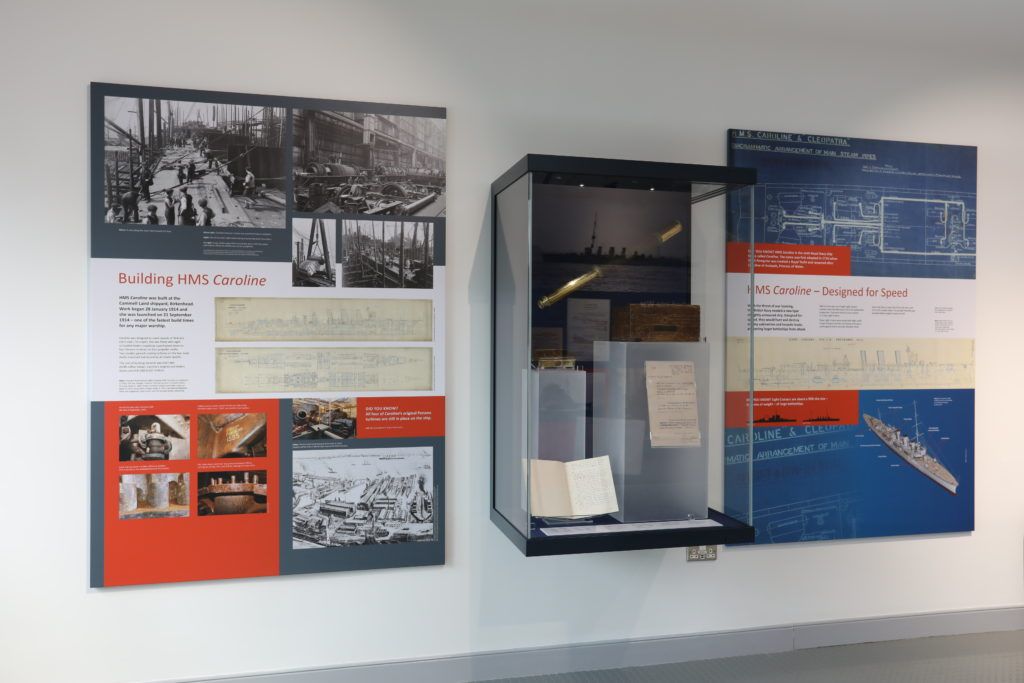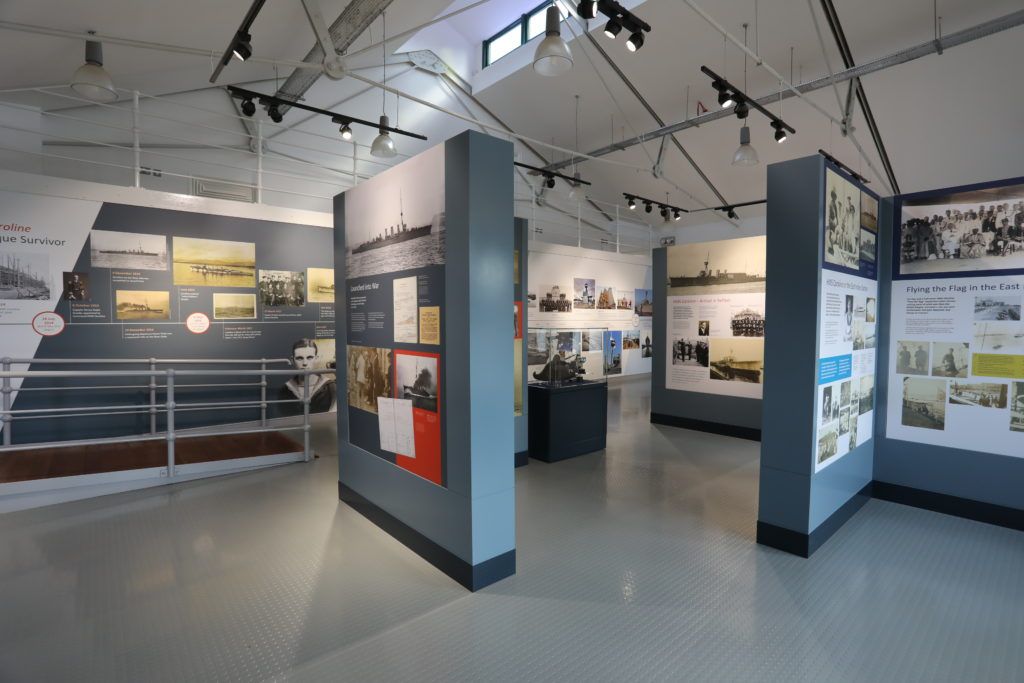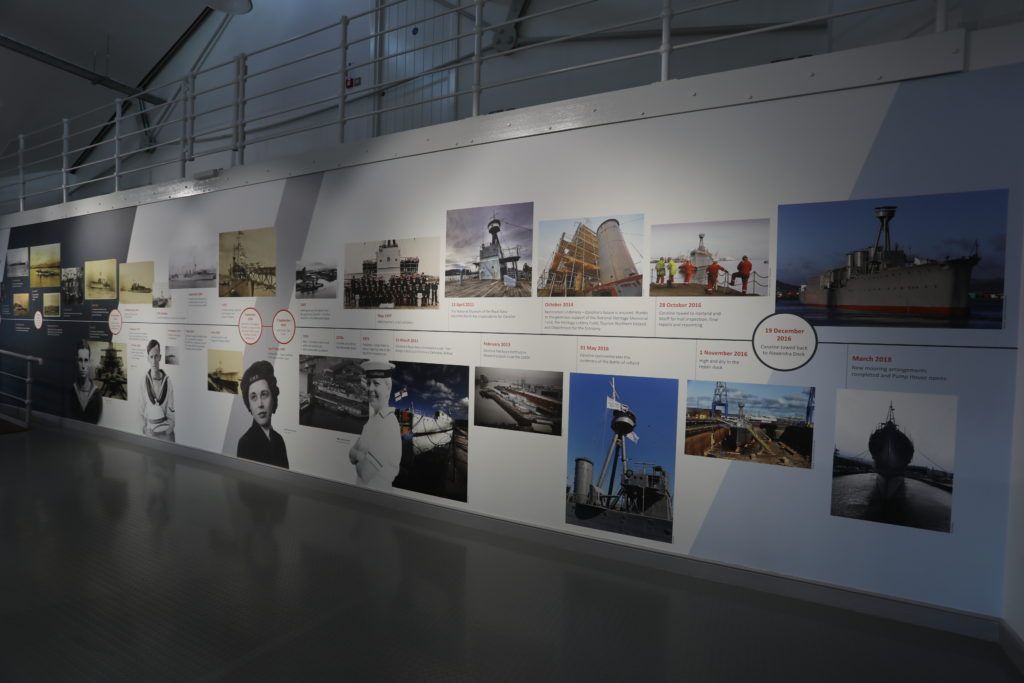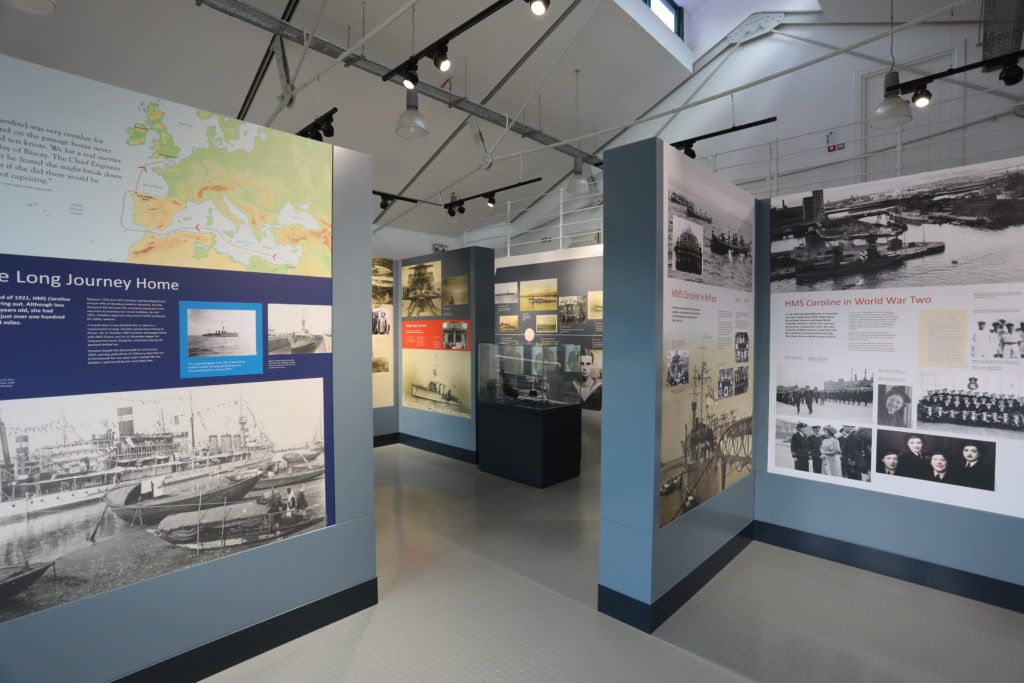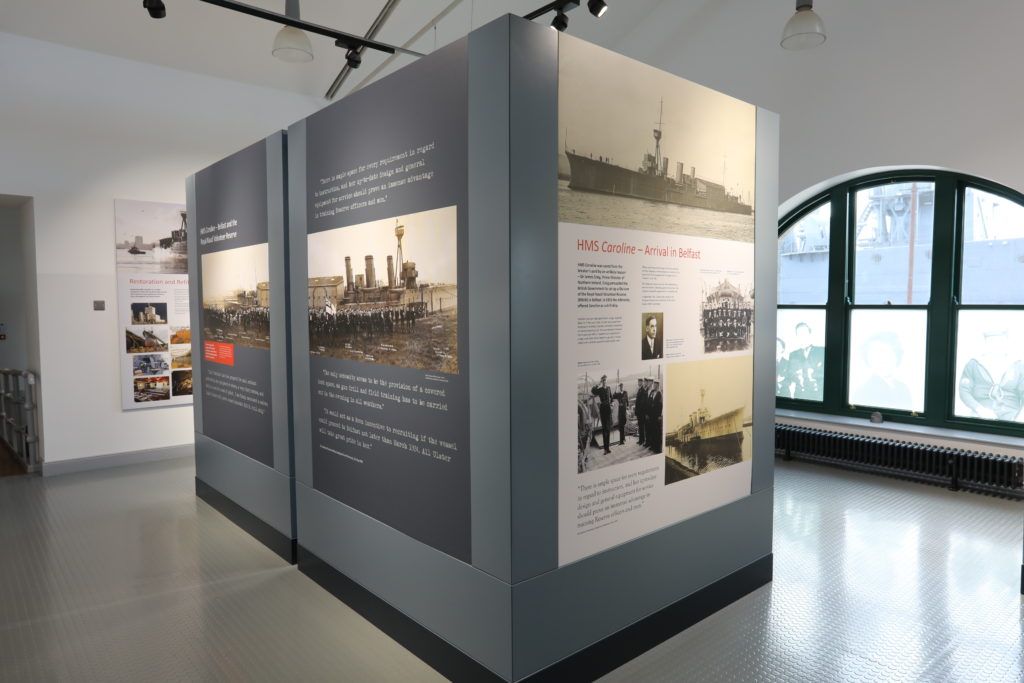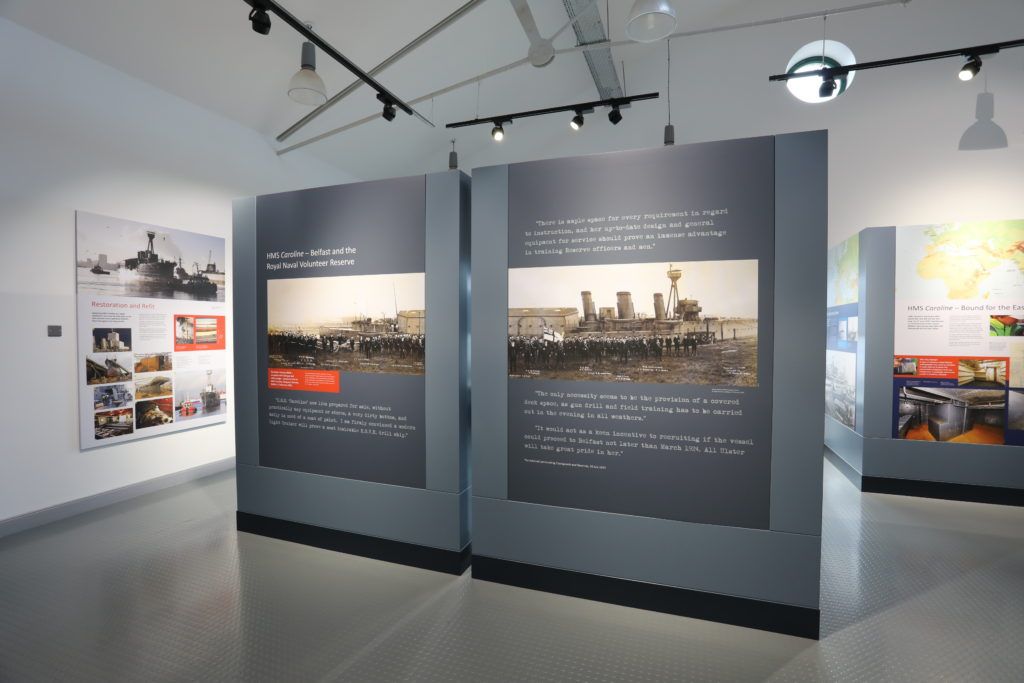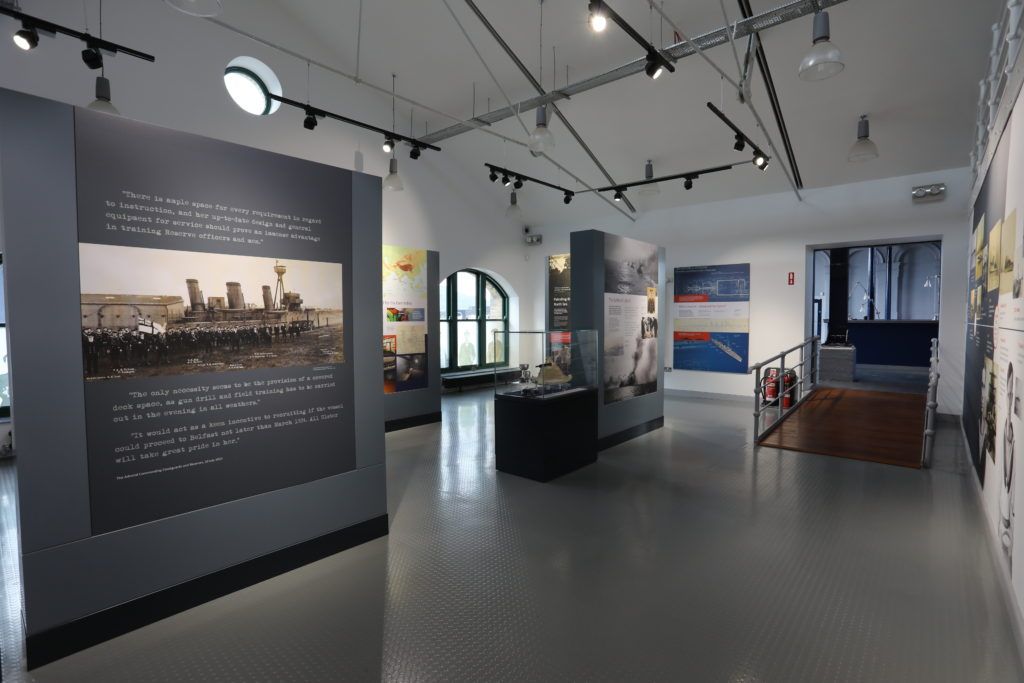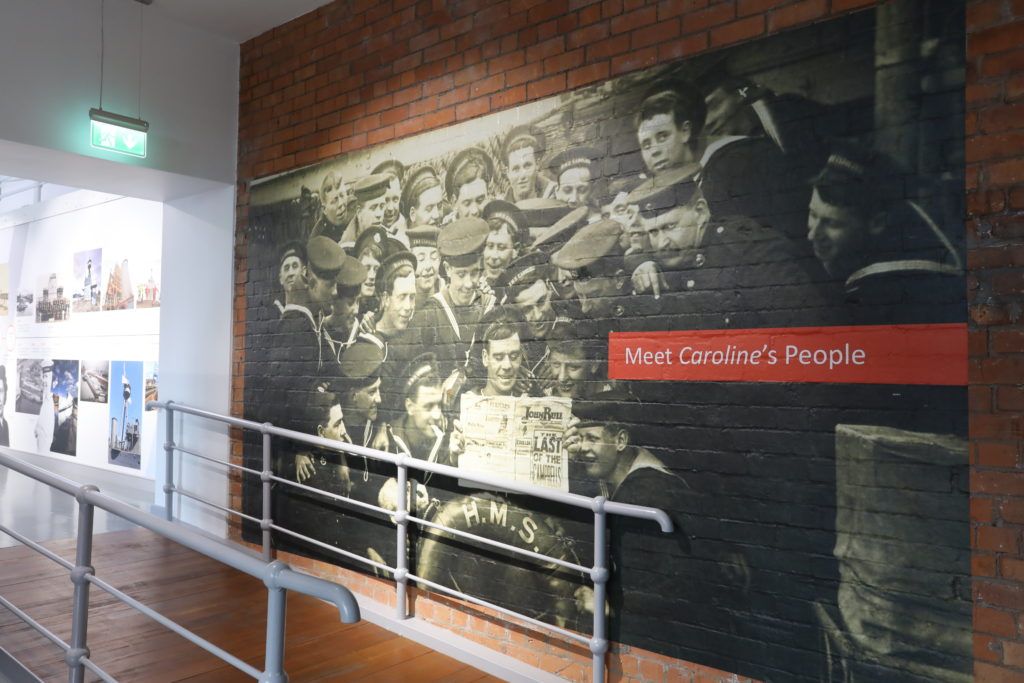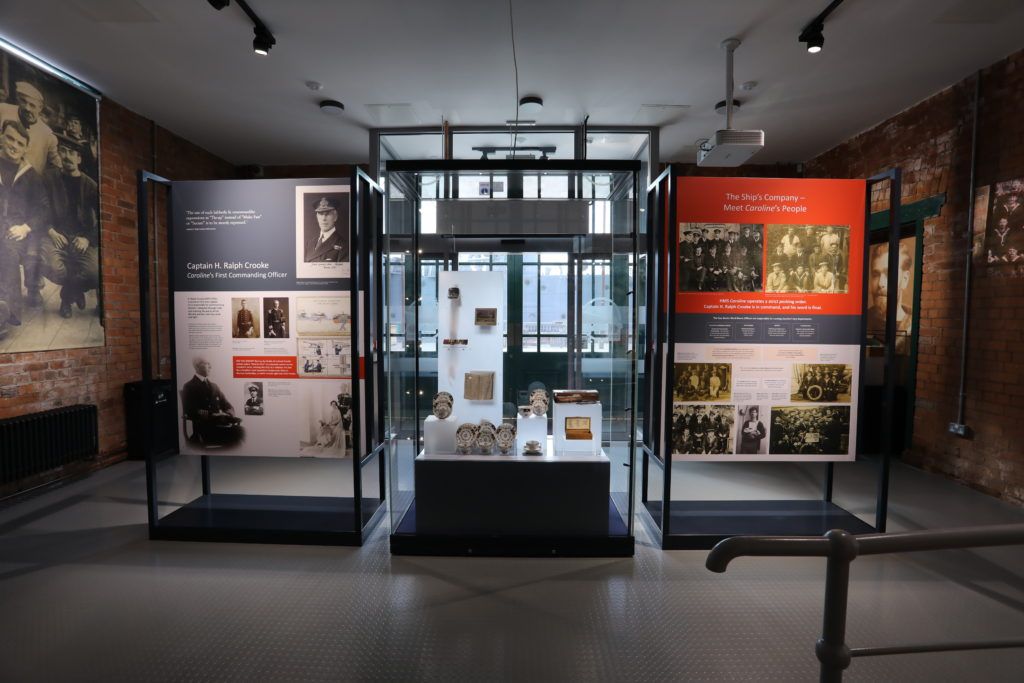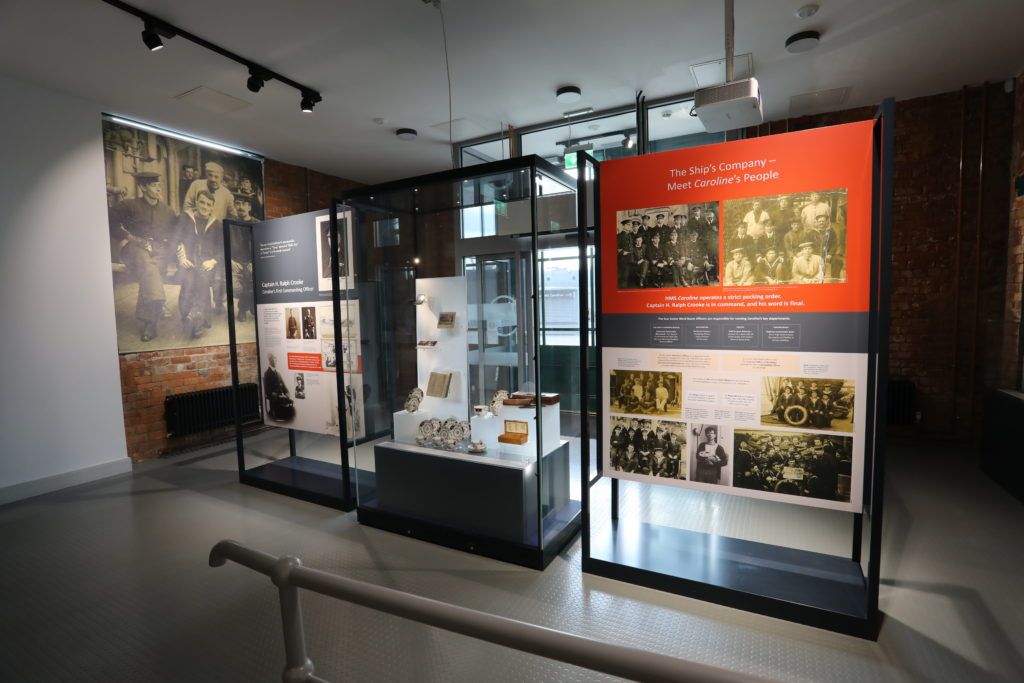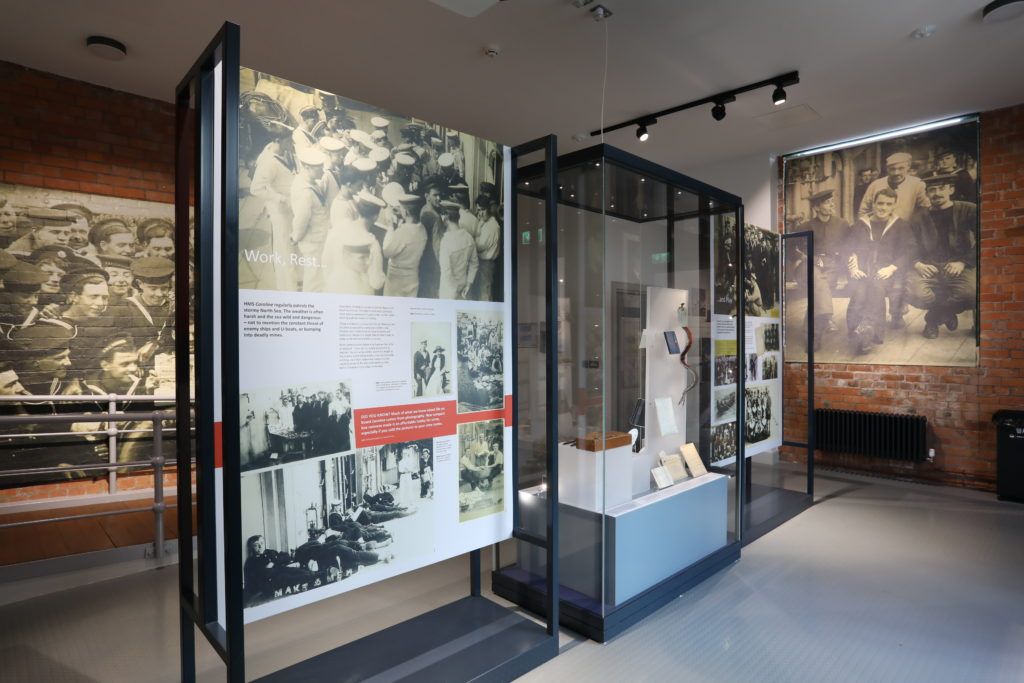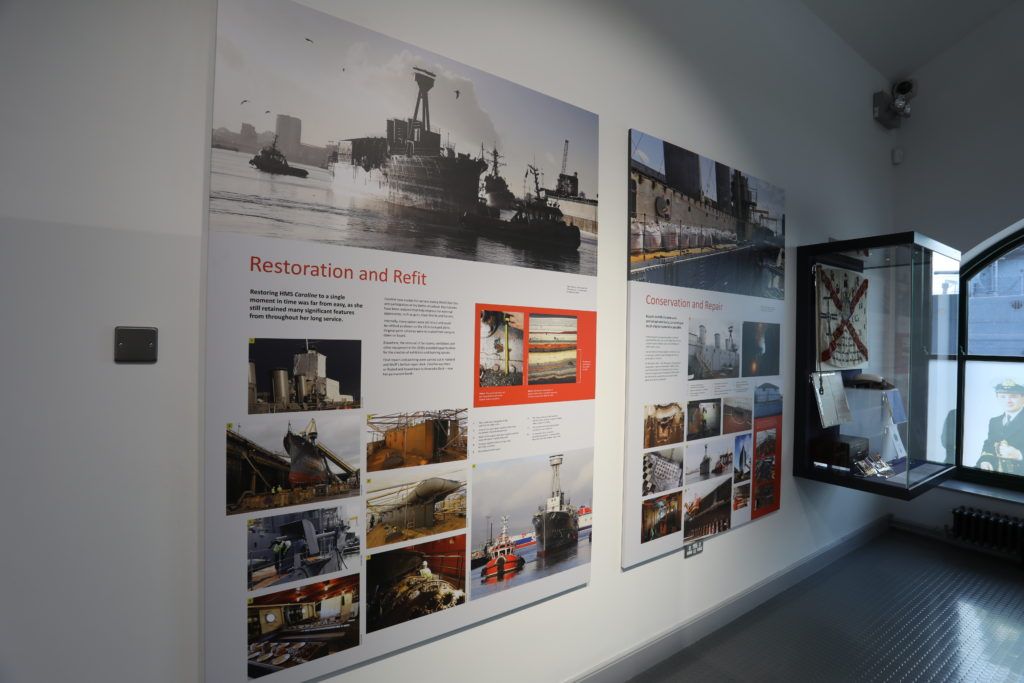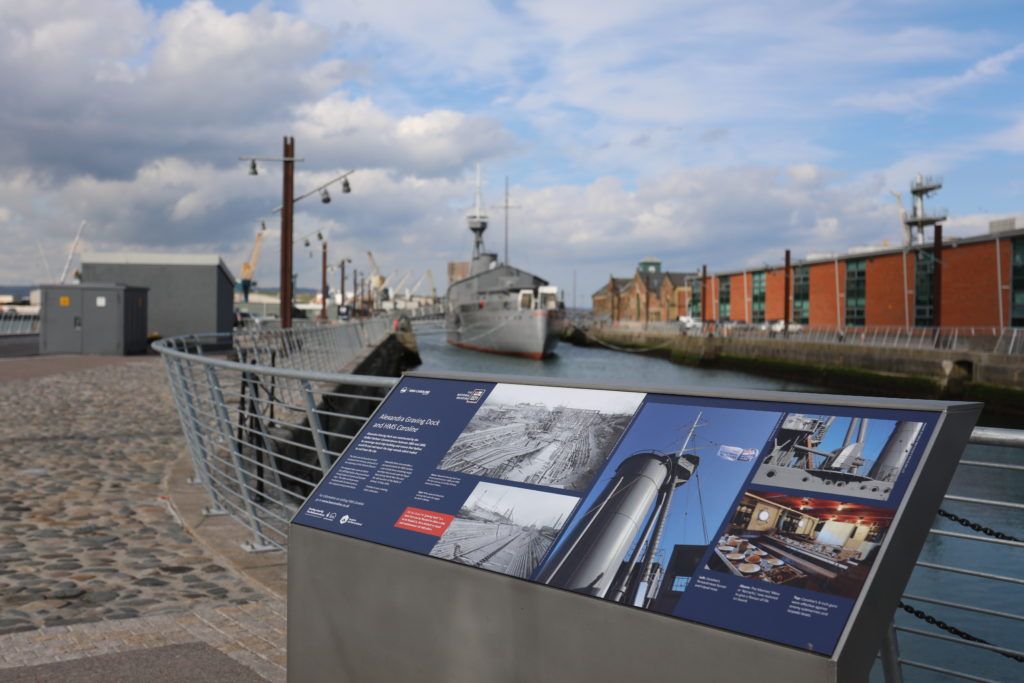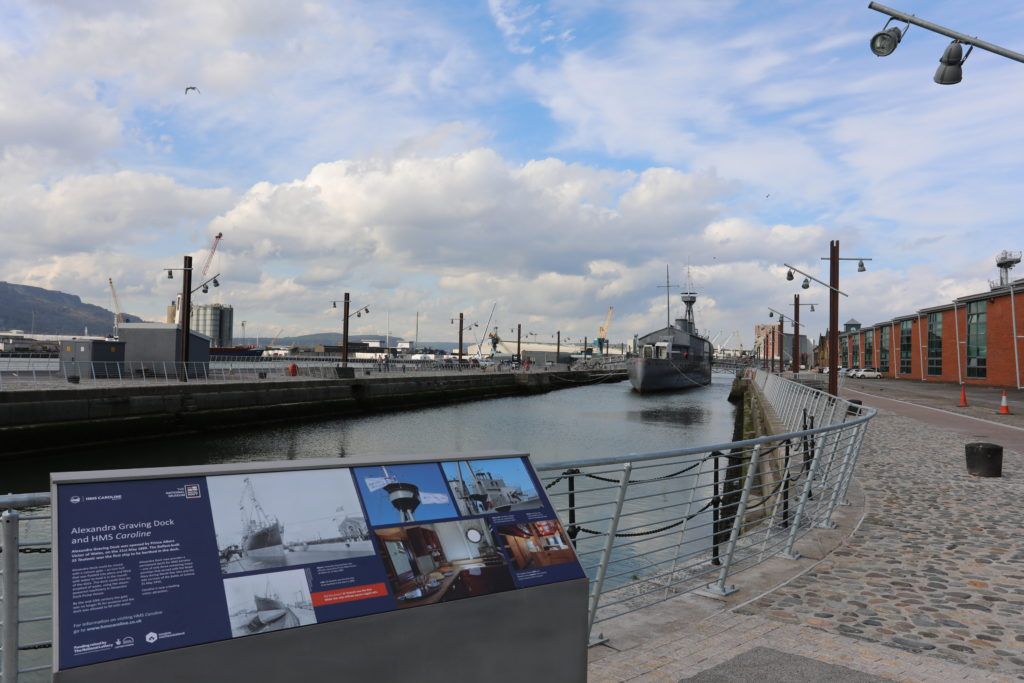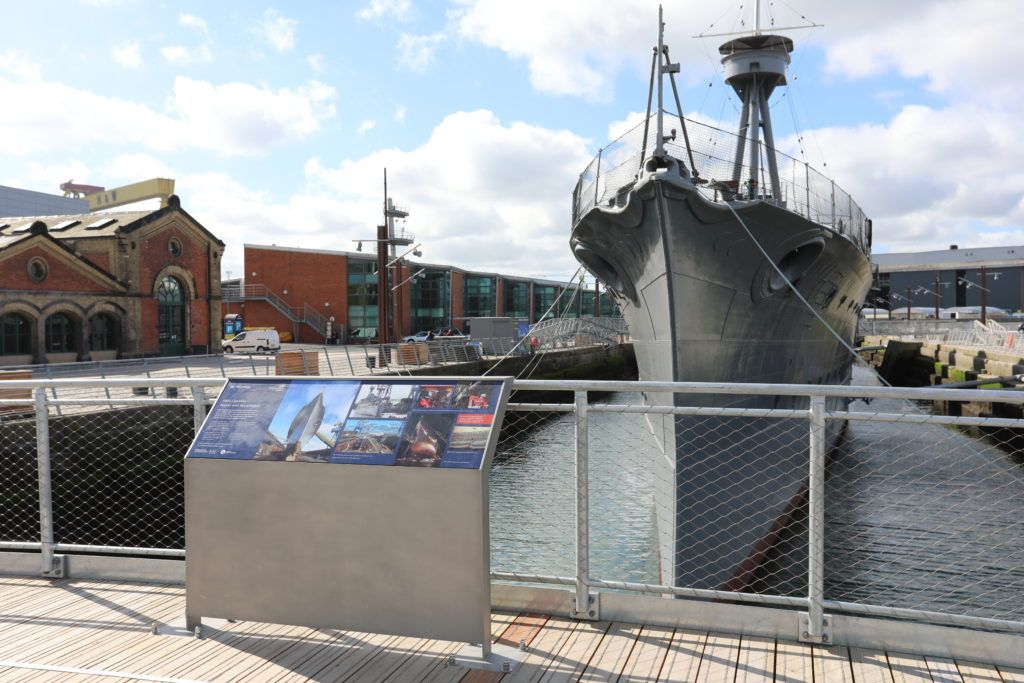 Article about HMS Caroline in Museums Journal, September 2018…